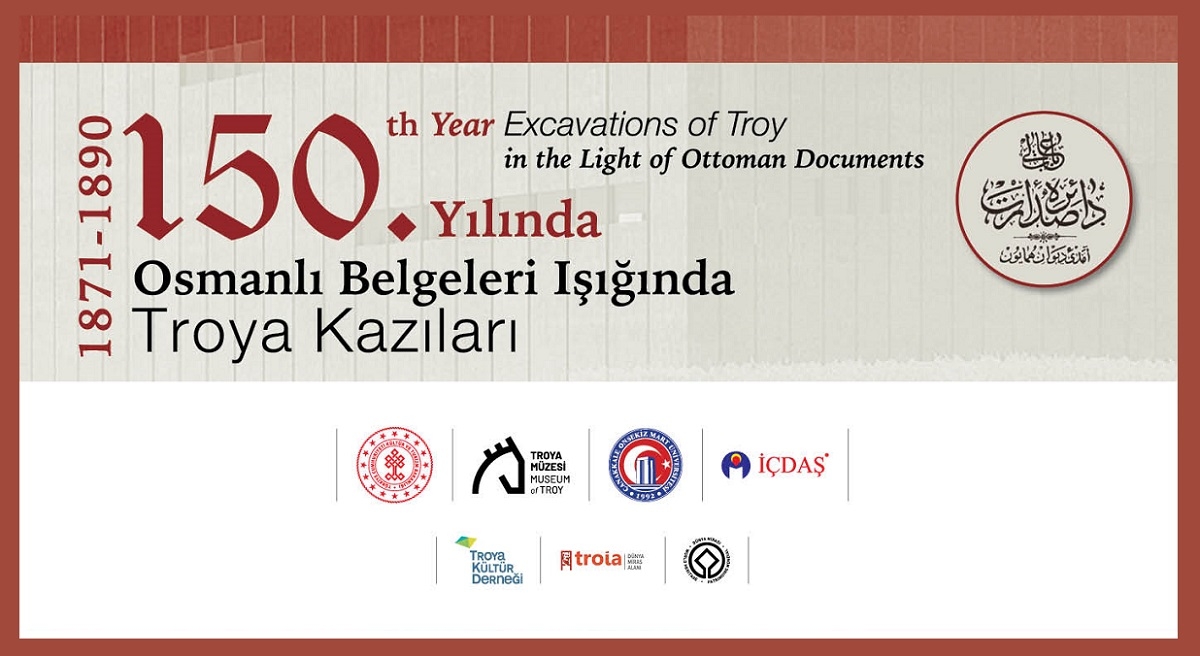 150th Year of the Excavations of Troy at the Museum of Troy
150th Year of the Excavations of Troy in the Light of Ottoman Documents (1871-1890)
It has been 150 years since the Ottoman Empire granted Heinrich Schliemann his first excavation permit on 29 June 1871. In one and a half centuries a great deal has been written regarding the excavations of Troy and its findings. At the heart of the controversy is Heinrich Schliemann's famous «Treasures of Priam», which he found on 31 May 1873, smuggled to Athens, and its ongoing story.
The stolen Treasures of Troy, were for a while exhibited to Schliemann's immediate circle at his home in Athens, they were then displayed in London from 1877 to 1881. Heinrich Schliemann then donated the overall Treasures to Germany, where the artifacts were displayed in Berlin from 1882 until 1945 - the end of World War II. The Treasure disappeared after the fall of Berlin and was assumed to be seized by Russian Soldiers. Then in 1993, it was declared that the Treasure was hidden in the vaults of the Pushkin Museum.
All the information regarding the Treasure and the Troy finds has been processed in detail from different perspectives and particularly through analysis of Schliemann's excavation diaries, reports and publications; numerous exhibitions, films and documentaries have been made on the subject. However, with few exceptions, the archives of the Ottoman State were not evaluated in relation to the granting of Schliemann's excavation permits.
What happened at Hisarlik Tepe (Troy) before the excavations started? What did the Ottoman bureaucracy do when the excavations started in 1871 and the treasures were found? Did they turn a blind eye to what happened, did they fudge the issue, or did they take the necessary precautions? Under what conditions was the legal process initiated by the Ottoman State in Athens to recover the treasures? How did the Ottoman bureaucracy follow the Troy excavations?
This exhibition aims to raise all these questions and focuses on the archival documents of the Ottoman State, and sheds light on the previously unknown background of excavations in Troy during the Schliemann period (1871-1890). «Excavations of Troy in the Light of Ottoman Documents» reveals that the narrative told by the "other side" to date, is not completely correct if we take a look at the Ottoman archival sources.