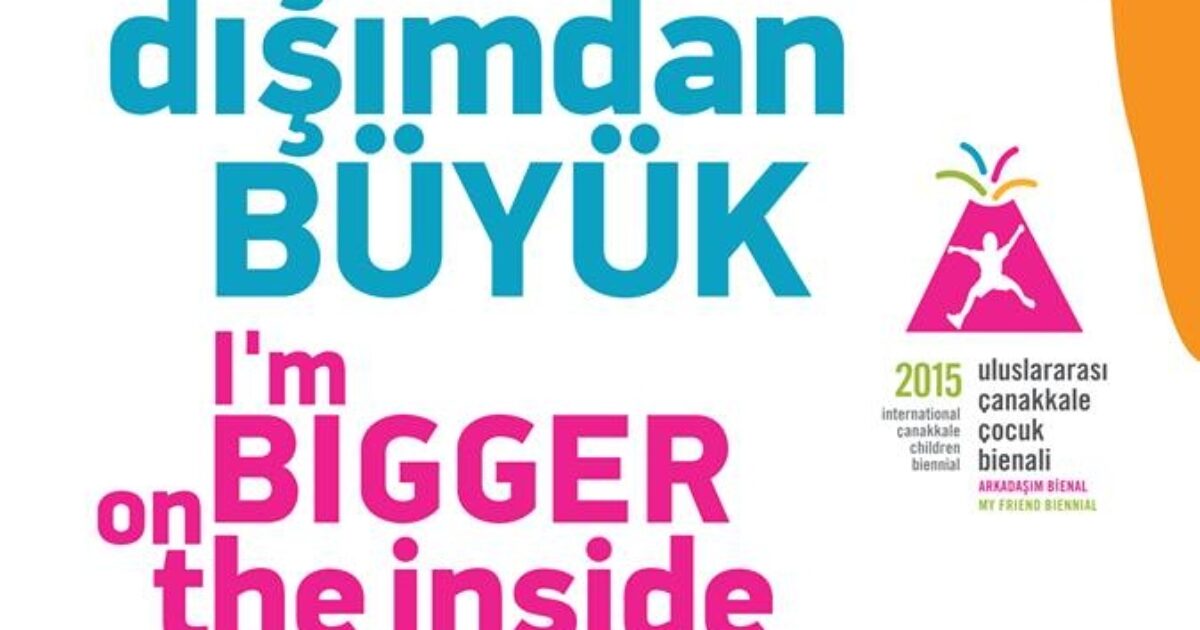 2nd International Çanakkale Children Biennial: I am Bigger on the Inside
My friend Biennial - 2nd International Çanakkale Children's Biennial held in Çanakkale between 9 May 2015 - 7 June 2015 brought together children from all over the world with their works in the field of art in Çanakkale.
The Biennial, co-organized by Çanakkale Municipality, My Friend Biennial Team and the DADA Workshop, welcomed thousands of children from 35 cities in Turkey as well as of 45 countries and around the world.
Curated by Ani Setyan and directed by Erdinç Alnıak and Evren Aldoğan, My Friend Biennial, entitled "I am Bigger on the Inside" aims to help children, young people and trainers meet different art disciplines, different materials, techniques and expressions and create original works.
CABININ, ICAA, Association for Supporting Social Cultural Life, Troya Culture Association, Troia Tübingen Foundation and Troy Young Environment Association are also partners of the project.
Exhibition Venues
DOĞTAŞ
Main Port Square
Korfmann Library
House of Writers and Artists