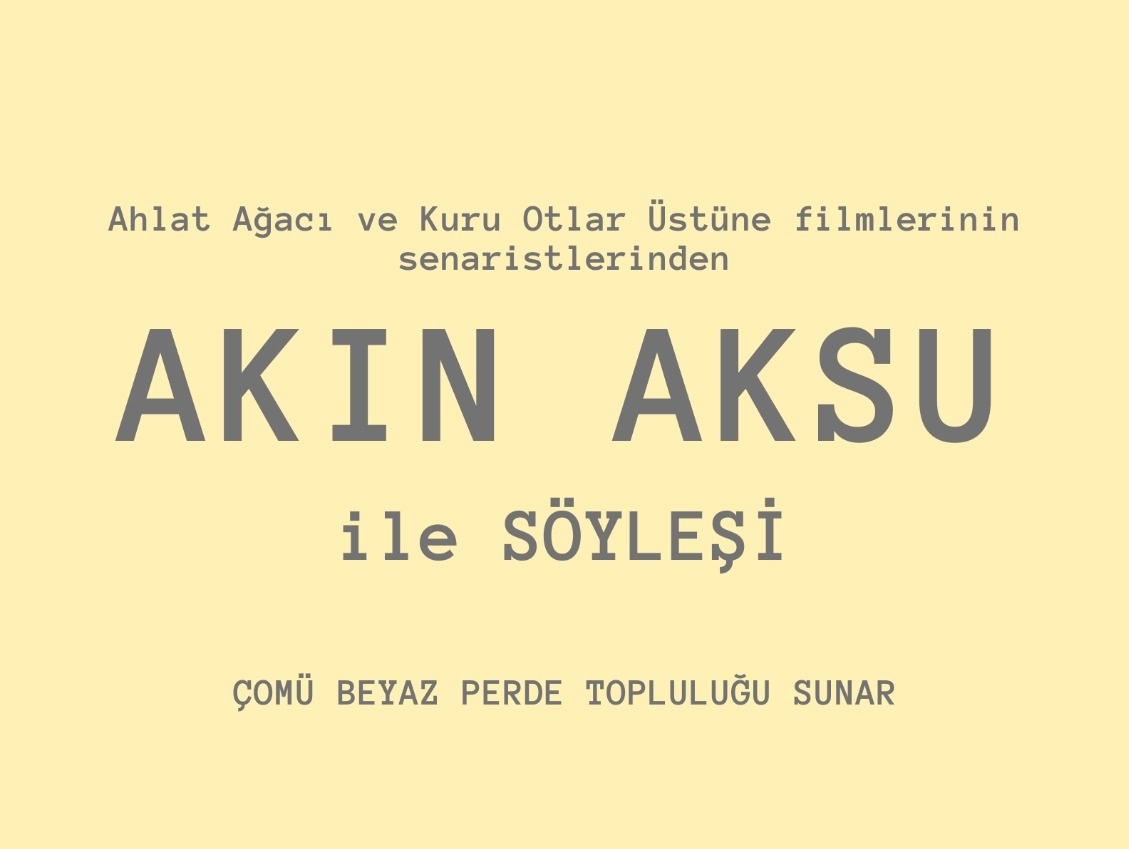 A Conversation with Akın Aksu
ÇOMÜ Beyaz Perde Club held a conversation with Akın Aksu on cinema, authorship, art and literature at MAHAL. Answering the questions of the youth, Akın Aksu shared his experiences with the youth.
Aksu, who teaches painting in Elazig and Istanbul and has participated in exhibitions and art symposiums in Çanakkale, Istanbul and Izmir, is a versatile artist in the truest sense of the word. Revealing his talent in the cinema, Aksu proved his acting talent by reflecting the character of Imam Veysel in the film in a candid and realistic way. The Ahlat Tree, which was screened at the 71st Cannes Film Festival, received full marks from the critics for both its scriptwriting and acting. We are looking forward to the movie "Kuru Otlar Üstüne" on which Aksu worked with Nuri Bilge and Ebru Ceylan.