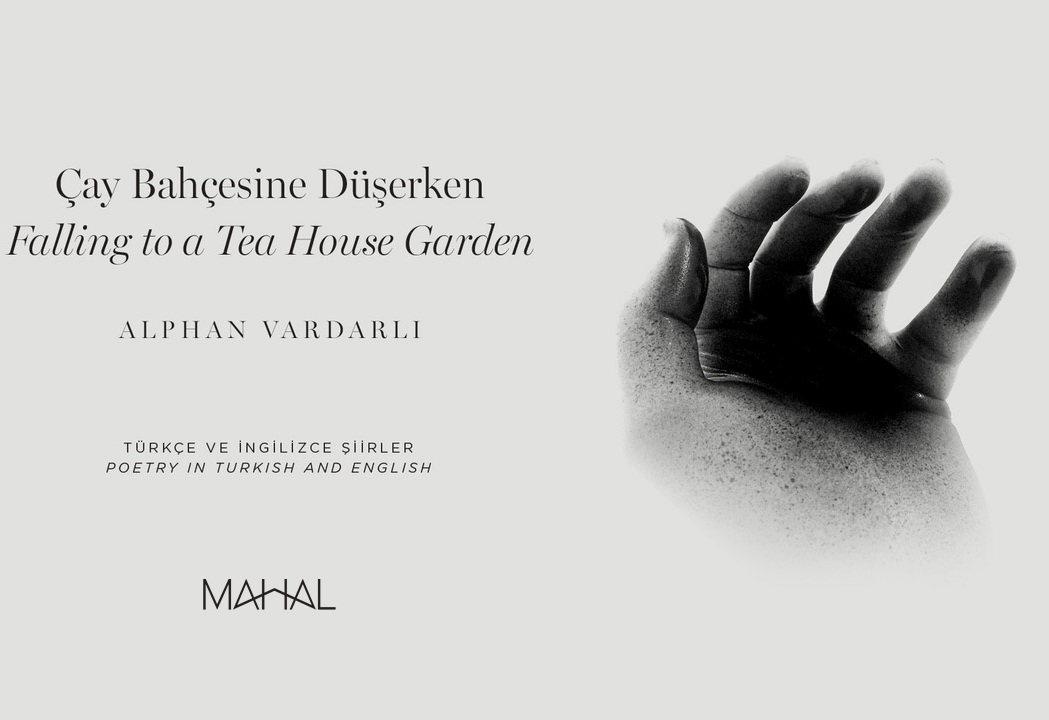 Alphan Vardarlı Poetry Performance / Falling to a Tea House Garden
"Falling to a Tea House Garden" is a selection of my poetry in Turkish and English that I have been writing for the last 24 years and it consists of three parts. The first part "Couples/Çiftetelli" are Turkish
and English poems that I associated together due to meaning, period or form. I originally wrote the first poem in this first part in English and then translated it to Turkish. Apart from this one poem, none of the poems have been translated into the other language. Among my muses are cinema, music, song lyrics, novels, the history of science, arts and religion, aphorisms, idioms, proverbs, caricatures, and folklore. In my poems, I dwell on the topics of nature, philosophy, human and the tragic situation. Here, there are things that I do not want to repeat in life and heeds to myself as well as the truths I have found walking the roads that I did and the experiences I gained. When I write I leave little information with regards to date and time but the second and third parts of the book, "Turkish Poems" and "English Poems" are more or less in a chronological order.
Alphan Vardarlı
A poet, a researcher and a self-trained painter born in 1978. Graduated from University of Kent at Canterbury in the UK, from the Department of Politics and International Relations in 1999. Went onto study art and art history in Florence, Italy. Attended Philosophy and Cultural Analysis M.A. program at the University of Amsterdam.
Been writing poetry since 15 years old. In his 20's he collaborated with philosophy, logic and anthropology students from the University of Amsterdam to publish an online magazine and a zine, where his poetry, drawings, and collages took part. In his 30's he took to the stage reading his poetry in Spoken Word İstanbul and the poetry events of different literature groups in Çanakkale. Çanakkale Olay Newspaper also printed his poems in the newspaper's art pages. Been painting since 2000. In 2005 exhibited for the first time at a mixed exhibition at Siemens Art Gallery in İstanbul. First personal painting exhibition was held in the Turkish Culture Ministry Gallery, in Çanakkale in 2016.
www.alphan.net