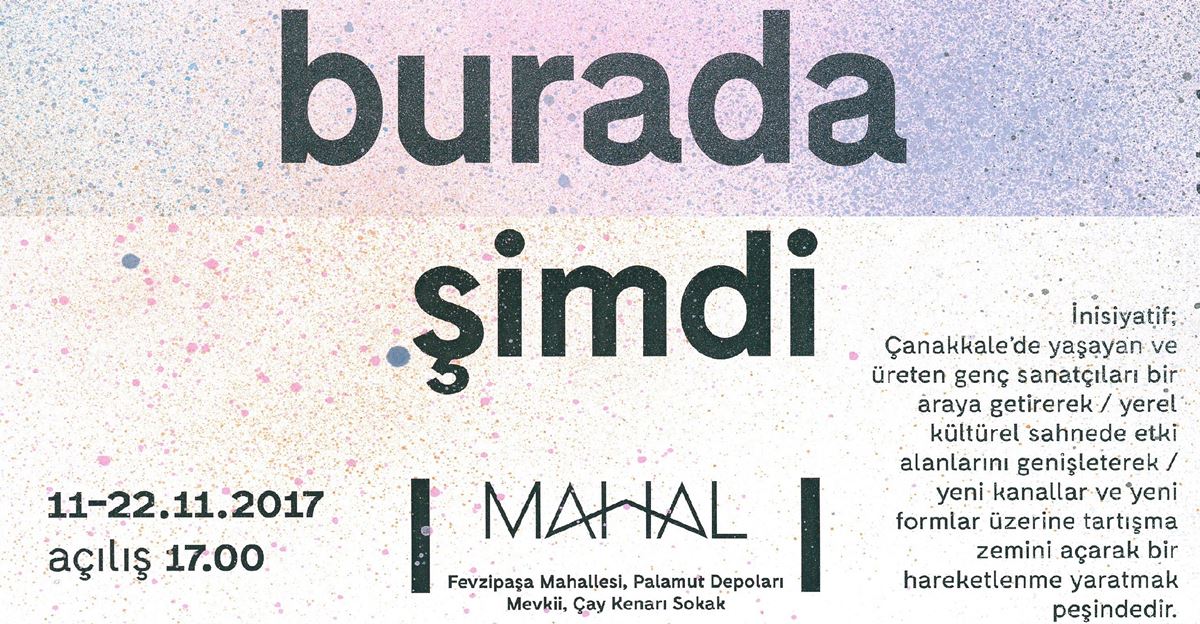 Here / Now
Here / now exhibition from 15 young artists from Çanakkale, which came together in the summer of 2017, was opened on November 11 in Mahal. The exhibition, which was designed as an introductory and introductory exhibition and demonstrates the combined motivations of local young artists, is also the first event of an initiative based on production, communication and cooperation. The initiative aims to bring together young artists living and producing in Çanakkale, expanding their sphere of influence on the local cultural scene, opening up the ground for discussion on new channels of expression and new forms.
"here / now"brings together the work of 15 young artists from various disciplines such as ceramics, graphics, photography, painting, video. They all progressed to a certain extent in their carrier and have completed their art education in different cities such as Istanbul, Izmir, Eskisehir and returned to Canakkale again, or chose to stay in Canakkale after having fine arts education.
Çanakkale is a dynamic city where one third of its population is composed of university youth and its identity is determined through university, culture and tourism. Within this structure, young artists who want to be visible and interact with the art of today and to be visible with their production in Çanakkale have entered the agenda of the cultural scene of the city with this first manifestation.
Another feature of the exhibition manifests itself in the scenography of the exhibition: The works in the exhibition are exhibited with an installation that makes their production processes visible. Young artists aim to both emphasize their productivity, technical skills and creativity and to make their production motivations visible through the transfer of components such as ceramics, models, painting to the exhibition area.
Artists: ilayda tunca / burak topçakıl / selin eren / onur tekin / yeliz saydan / yağmur şahin / yıldız çapkan kaya / ece güneş erten / gizem alnıak / ilter özyıldırım / gizem zeynep yılmaz / ülkü sönmez / berna küpeli / ali doğan sayıner / burcu gürcü