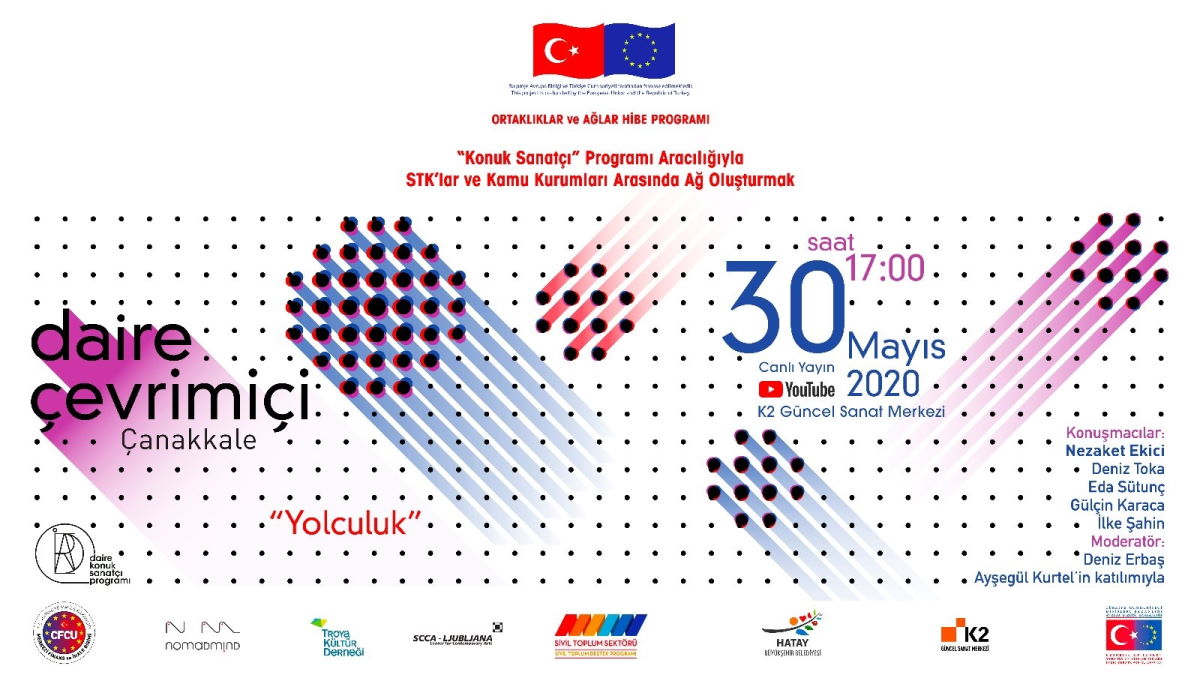 Daire Online - Çanakkale Journey
"Çanakkale - Journey" was broadcast live on May 30 within the framework of the online talk and conversation series "Daire Online" of the "Daire Artist-in-Residence" program, coordinated by the K2 Contemporary Art Association. In this online conversation, the participants of Çanakkale Daire Artist-in-Residence Program had a lively conversation around their experience of "From Now to Back, from Assos/Aristoteles to Troy/Homer Illiad Journey/Walk,120 km" project designed by Nezaket Ekici for Çanakkale.
The online conversation was moderated by Deniz Erbaş, and the participants were Çanakkale Artist-in-Residence program mentor artist Nezaket Ekici, participating artists Deniz Toka, Eda Sütunç, Gülçin Karaca and İlke Şahin, as well as Saygın Mavinil who documented the process and K2 Contemporary Art Association President Ayşegül Kurtel.
The broadcast is in Turkish and there is no English subtitle available: