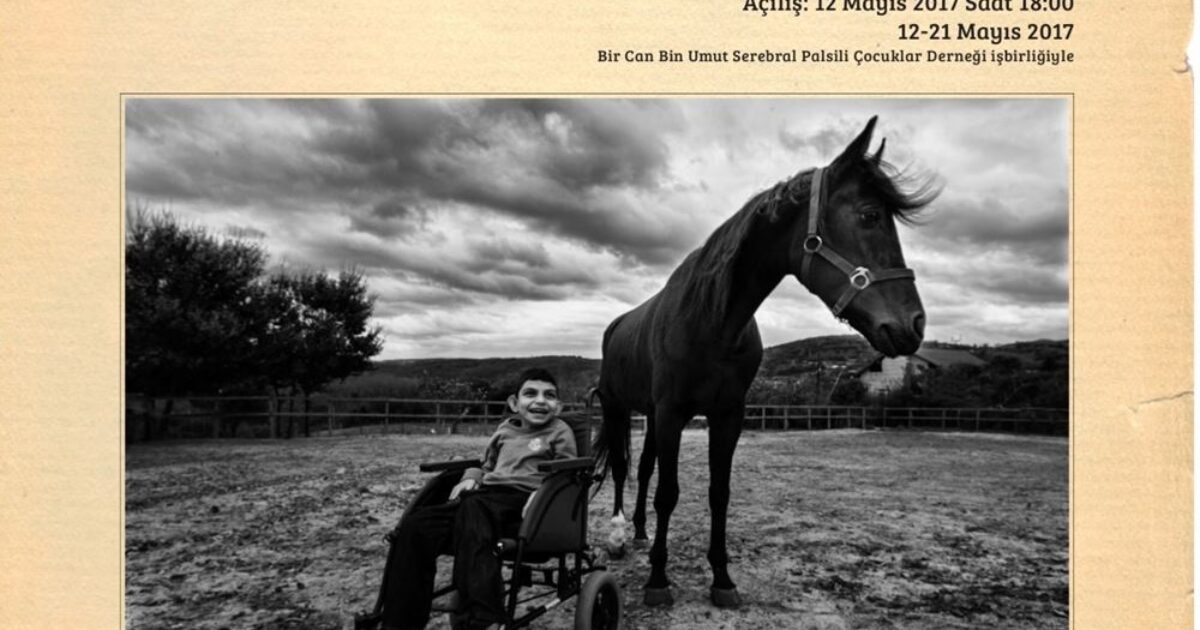 Disability Week Activities
During the week dedicated to people with a disability that runs between the 10th and 16th of May, MAHAL Art Centre hosted a photo exhibition and panel discussions in order to emphasize the awareness on the concept of accessibility. The event was organised by the Çanakkale Biennial DissAbility Group.
Hakan Kumuk is one of the pioneer war photojournalists of Turkey: starting from the mid 1980, he covered war and conflict zones in our region and worldwide: Gulf War in 1991, Abhaz-Georgia War in 1992, Bosnian War in 1994, Chechnya War in 1995, Kosovo War in 1997, the civil war in northern Timor of Indonesia in 1998. His documentation and testimonies not only visualised these tragedies but also depicted the horror of war and helped the raise social awareness. His work was awarded by many institutions among which Turkish Journalist Society, Communication Faculty of Istanbul University. In 2007 he was the first Turk, together with his journalist friend Bengüç Özerdem to set foot on the Northern Pole.
After retiring from journalism, Kumuk focused on his photographic works and in 2016 he developed a photographic project in collaboration with One Hearth Thousand Hope – The Association for Children with Cerebral Palsy. The photo project entitled "Freedom on my Mind" documents the hippotherapy sessions of kids with cerebral palsy. The project aims at raising awareness about cerebral palsy that affects one in every four thousand children, and contributing to the operation, curing, education and social expenses of children with cerebral palsy.
On the second day of the exhibition, a panel discussion on "Disability Awareness" brought together activist and academics. Ilgın Aydınoğlu (Istanbul University Disability Applied Research Center) talked about the society's perception about the disability, referring to his years' long fieldwork. Two academicians with cerebral palsy, Seben Ayşe Dayı and Serim Berke Yarar shared their experiences on their struggle on equal to social life and education system. The founding director of CABININ (Çanakkale Biennial Initiative) Seyhan Boztepe introduced the Disability Program that is an integral part of the contemporary art projects of the initiative. All the participant agreed on the fact that more work should be done in order to improve the disability perception of the society and emphasized this basic principle: The disabled people do not seek any different or exclusive treatment from the society. They just want to be an integral part of society with equal rights and access to social life.
The "Freedom on my Mind" exhibition of Hakan Kumuklasted till the 21st of May and the income of the exhibition is donated to One Hearth Thousand Hope Association.