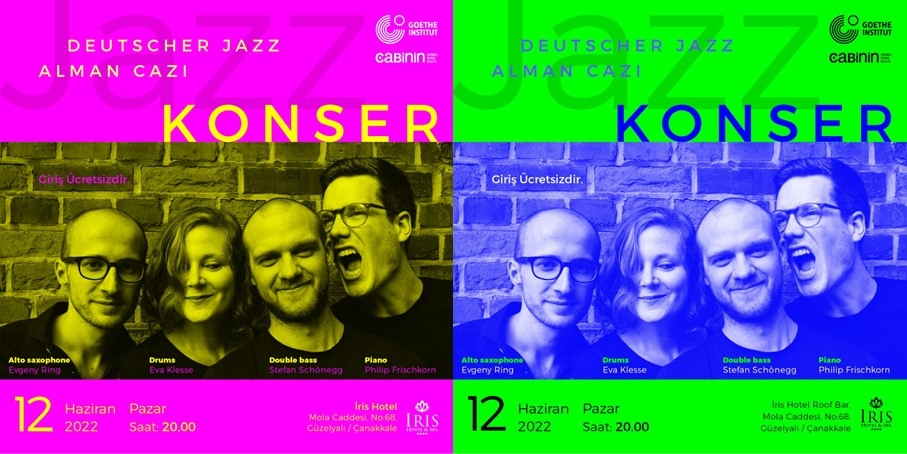 Eva Klesse Quartet Concert
Eva Klesse Quartet, one of the contemporary representatives of German Jazz, met with music lovers from Çanakkale as part of their Turkey Tour!
A female drummer as bandleader is still an exception today. Eva Klesse studied jazz drumming and music with great success at the universities of Leipzig, Weimar, Paris and New York. Two years ago she was appointed professor of jazz percussion at the University of Music, Theater and Media in Leipzig. She is considered a passionate musician and bandleader. The compositions and virtuoso musical performance of the group brought Eva Klesse Quartet important awards such as Leipzig Jazz Talent Award and ECHO Jazz in the "Newcomer of the Year" category.
In collaboration with the Goethe-Institut