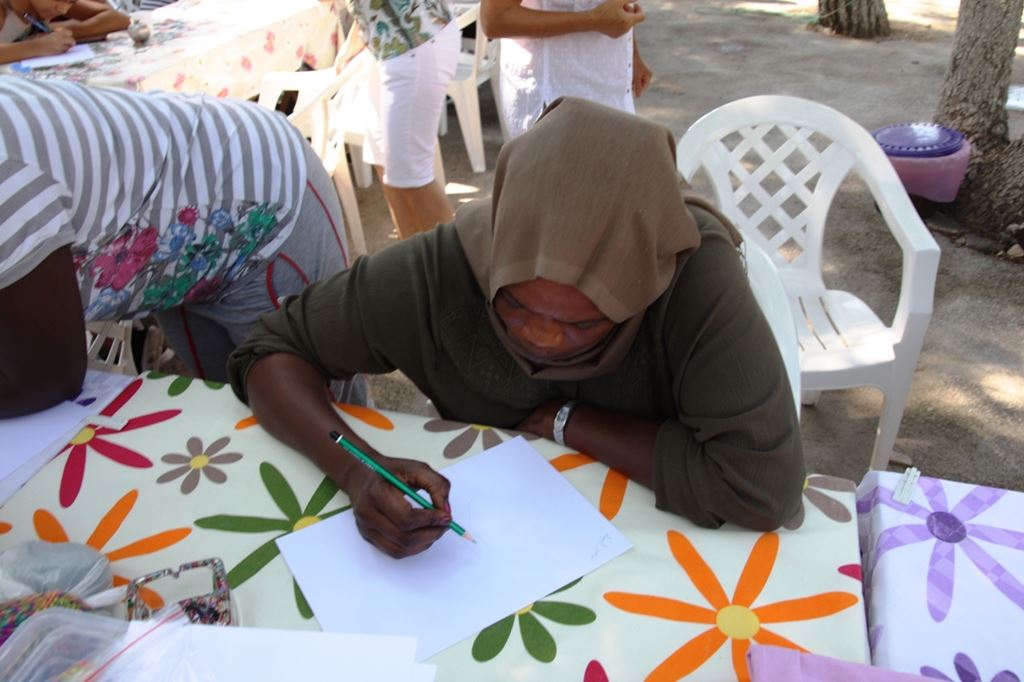 We are at Biennial Workshops with Migrant Women
The 5th Çanakkale Biennial, which is intended to be organized under the title of "Anavatan – Homeland, Heimat, الوطن, الأم, Patria…", focused on the images of the homeland / heimat that emerged as a result of the tragic and problematic consequences of 20th century nationalism with global immigration, asylum seekers and exiles.
Within this scope, the Biennial women group has organized different art workshops with migrant women living in Çanakkale in cooperation with SGDD / ASAM since May. A wide range of workshops from language training to jewellery production brought together migrant families and Çanakkale people in a creative environment.