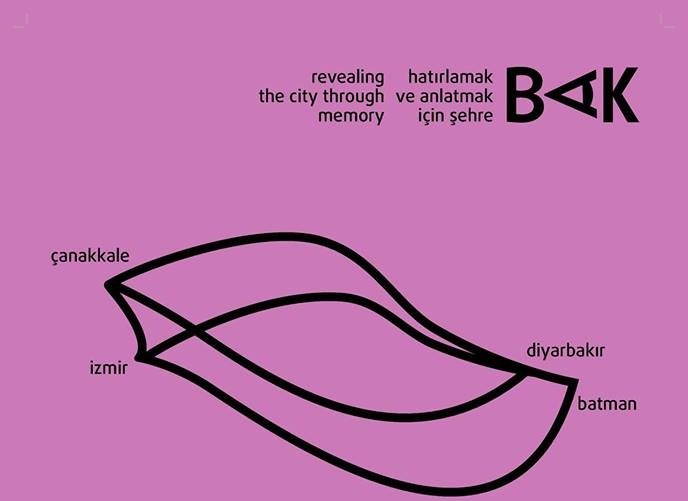 BAK: Revealing the City through Memory 2013
BAK: Revealing the City through Memory is a cultural collaboration and artistic production project realized with the participation of young people from four cities in different regions of Turkey. The aim of BAK is for young people from cities and regions that are distant from each other to get to know each other and the different areas they live in; and it enables young people from Batman, Çanakkale, Diyarbakır and İzmir to work together to record the stories of these cities in film and photography projects.
Participants were determined by an open call made to young people aged 18 to 26 interested in video and photography and living in Batman, Çanakkale, Diyarbakır and İzmir. Following the interviews, 24 participants were selected from the four project cities; 5 participants each from Batman and Çanakkale, and 7 participants each from Diyarbakır and İzmir. Participants met in these cities for three training and workshop sessions. At these meetings, they received training on photographic and video documentation methods, and also on the relationship between the city and memory; and went on to carry out interviews enabling them to get to know the city and its people, and produced their own photography and video projects in groups. The works produced at the workshops were presented within the framework of an exhibition and screening program in Istanbul, Diyarbakır, İzmir, Batman and Çanakkale.