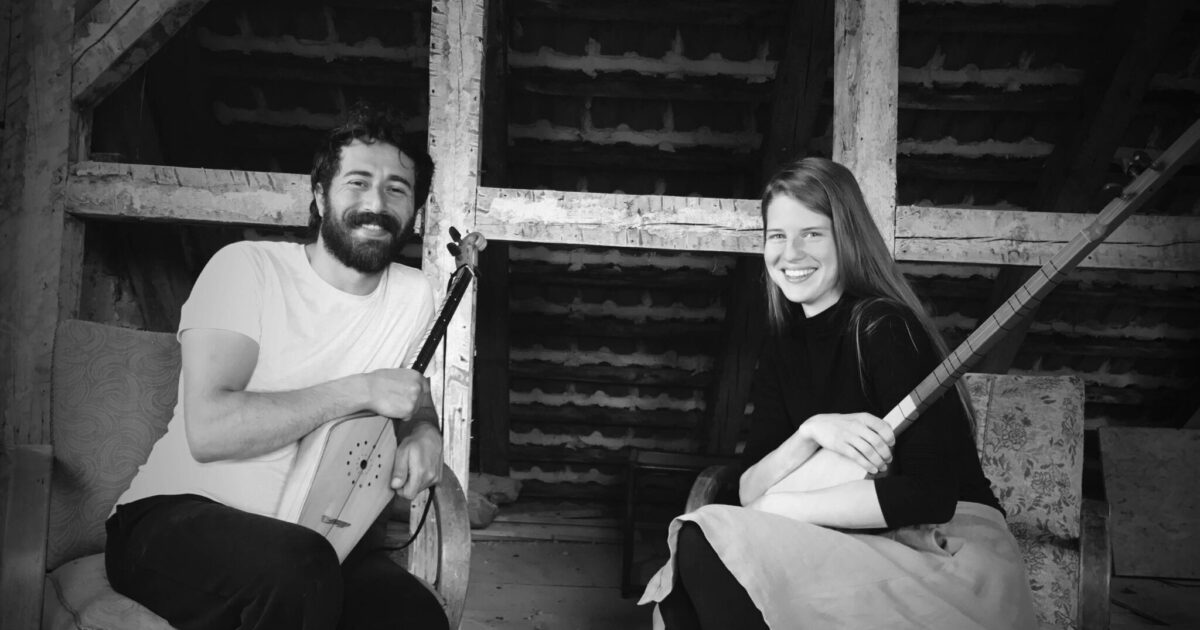 Concert: Petra Nachtmanova, Ceyhun Kaya and Ceyhun Demir
Invited on the occasion of the 8th Çanakkale Biennial opening, Petra Nachtmanova and Ceyhun Kaya, with the participation of Ceyhun Demir, performed a concert reflecting different timbres from Anatolia.
Ceyhun Kaya and Petra Nachtmanova perform folk songs from Eastern Europe, Anatolia and the Caucasus. Their unique musical style is born from the unusual sonic blend of the Anatolian Sazı and the Georgian Panduri, distant relatives of the three-stringed lute family.
With the contributions of the German Colsulate and the Kulturakademie Tarabya