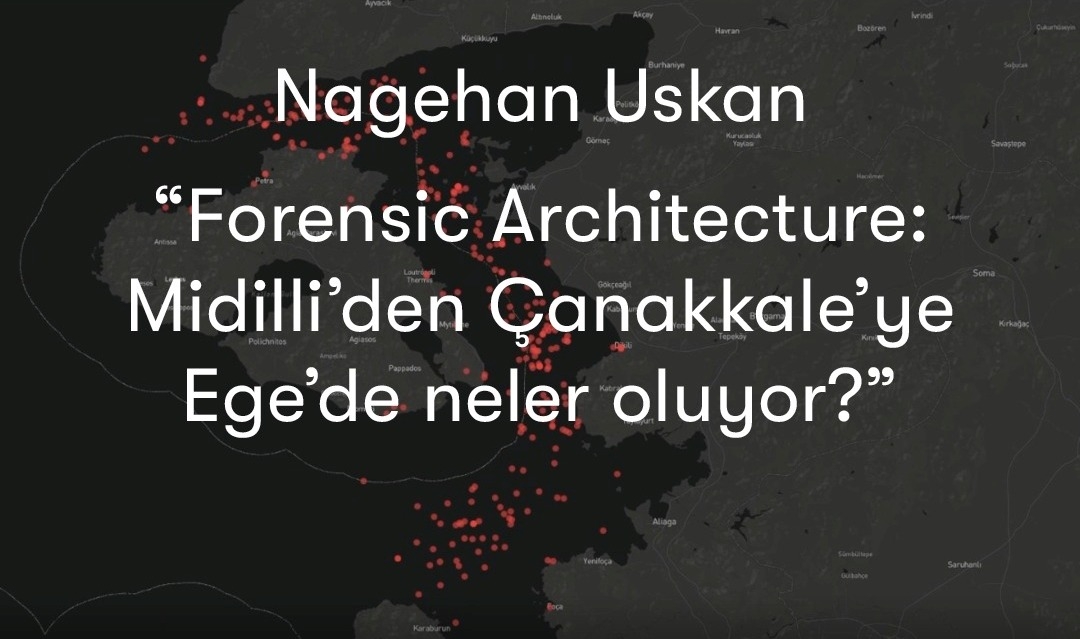 Nagehan Uskan: "Forensic Architecture: From Lesbos to Çanakkale, What's Happening in the Aegean?"
The Greek islands in the Aegean Sea, on the border between Turkey and the European Union, have gained strategic importance in the post-2015 migration route. As if years of political pressure to ensure safe passage for migrants on this extremely difficult route were not enough, the situation has become even more tragic in the last two and a half years. The Aegean Sea has turned into a graveyard of institutionalized murders as the EU's border policies, which systematically complicate this crossing with militaristic methods and disregard the safety of migrants, have become even harsher. Forensic Architecture was the guest of Çanakkale Biennial this year with its new research "Drift Backs in the Aegean Sea", which documents and dramatically maps these violations. On the occasion of the world premiere of this project, activist and researcher Nagehan Uskan, who has been living on Lesbos Island for five years and has observed first-hand the violations of rights on the islands and in the Aegean Sea and the various forms of resistance against these violations, will share her experiences and knowledge with us on the Mahal youtube channel on October 26 at 18:00.
Nagehan Uskan lives and works on the island of Lesbos, where she is a member of various migrant video collectives. She has higher education in Sociology and Film Studies and completed her PhD on activist documentary cinema in Turkey. After her PhD, she conducted a research on migration and visual representation of migration at the University of Fribourg. Previously, she taught "Commons and Learning to Live Together" and "Filmmaking in Exile" at Off University. She is currently working at Humboldt Uni. She is currently a visiting research fellow at IAAW's Gender and Media Studies Department, South Asia Region at Humboldt Uni. She is also a film programmer and independent documentary filmmaker.