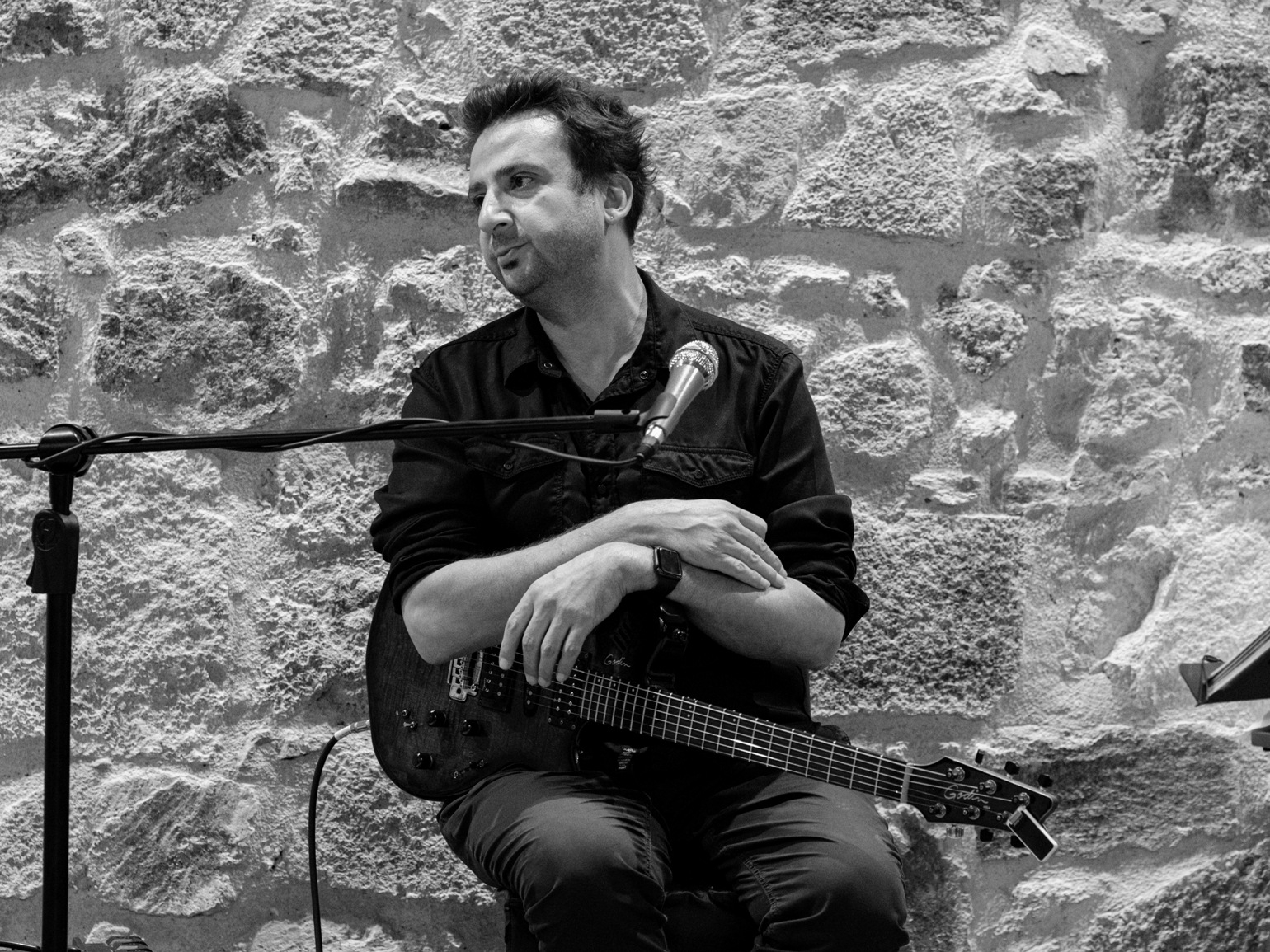 Jazz History with Onur Aymergen
In this special event, jazz musician and composer Onur Aymergen talked about the history of jazz from the birth of the blues genre and performed examples from all periods with his guitar. While telling the history of jazz, he also touched upon political and social events, developments in the world and in instruments, jazz harmony that developed during the jazz periods and important musicians.
Guitarist and composer Onur Aymergen was born in Ankara in 1980. He started his musical career with classical guitar repertoire and studied classical flamenco with Suat Demirkıran for two years. After getting acquainted with the electric guitar, he worked in many genres of music and became interested in jazz music over the years. He studied Indian and African music and rhythms. He took the stage in festivals and jazz clubs in Turkey and abroad with bands where he performed his own compositions. In 2020, the first album "Istanbul Edition" of Nevi, the Turkish-Russian joint jazz project he produced, was released by the Norwegian record label Losen Records and received positive reviews from many jazz magazines around the world. Aymergen has performed with important artists such as Andrei Kondakov, Mısırlı Ahmet, Stephane Galland, Tcha Limberger, Nedyalko Nedyalkov, Peter Ralchev Florian Hoefner, and Sanem Kalfa. He has contributed to many jazz and world music projects with his compositions and arrangements. In November 2021, he recorded his first album of his own compositions with his quintet in Istanbul.
With the 2022 institutional infrastructure support of CultureCIVIC Culture and Arts Support Program funded by the European Union