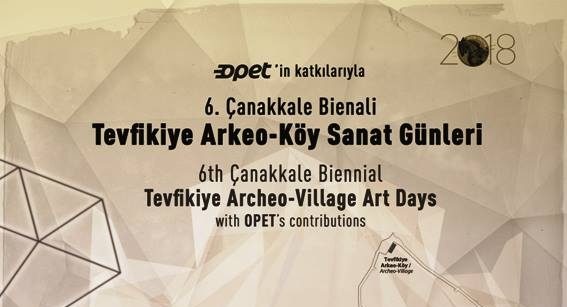 Tevfikiye OPET Arkeo-Village Art Days 1
The 6th Çanakkale Biennial, titled "Before the Past - After the Future" that continues until 11 November and invites you to explore the Tevfikiye Arkeo-Village on Saturday, October 6! You can watch different art and design productions, meet young artists, participate in workshops and discover the rehabilitation works realized in Tevfikiye.
Another component of the festival is the group exhibition titled "Roots", which consists of the works of artists from different generations of the ÇOMÜ family in the Arkeo-Village Gallery, which was renovated with the theme of Troy in the Village Square.
The event will end at 16.00 with a special screening of Nuri Bilge Ceylan's "The Wild Pear Tree".