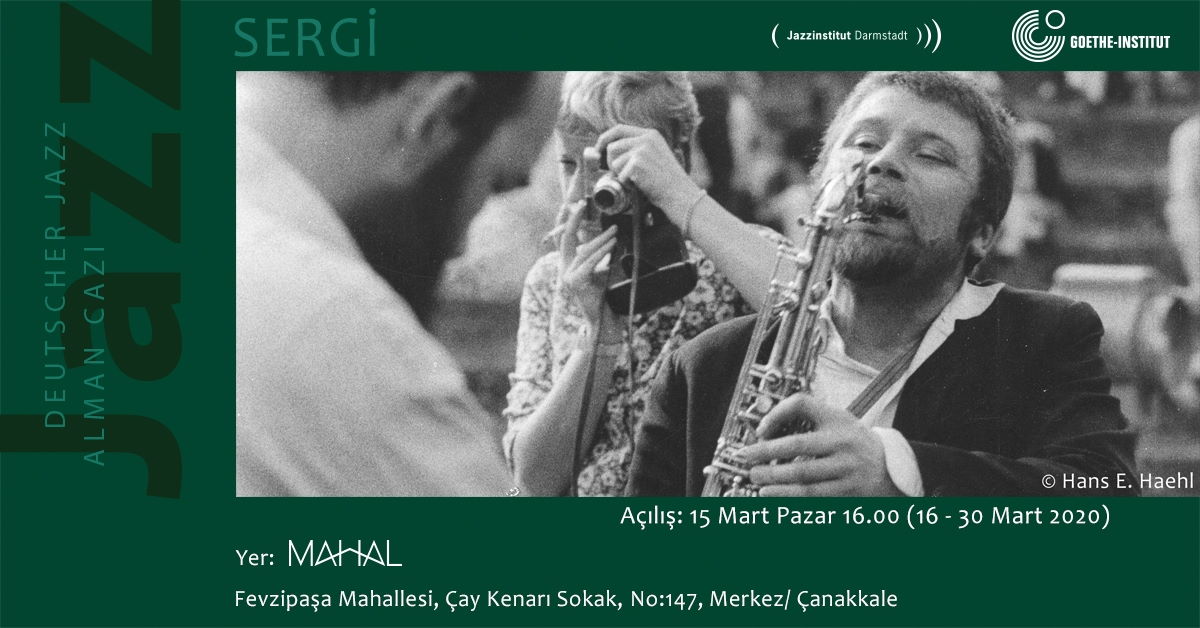 Exhibition / German Jazz

632/5000
The "German Jazz" exhibition, which reflects the history of jazz music in Germany from the first days to the present, with selected photos and music pieces, focuses on musicians, record companies and radio organizations that shape jazz music in Germany. The "German Jazz" opened in MAHAL on Sunday, March 15, at 16:00, in cooperation with the Darmstadt Jazz Institute and Goethe-Institut.
The exhibition, which was closed to visitors as part of the measures to combat the COVID-19 pandemic in our country on 17 March, is postponed to a later date.
For more detailed information. in https://www.jazzinstitut.de/ausstellungen/?lang=