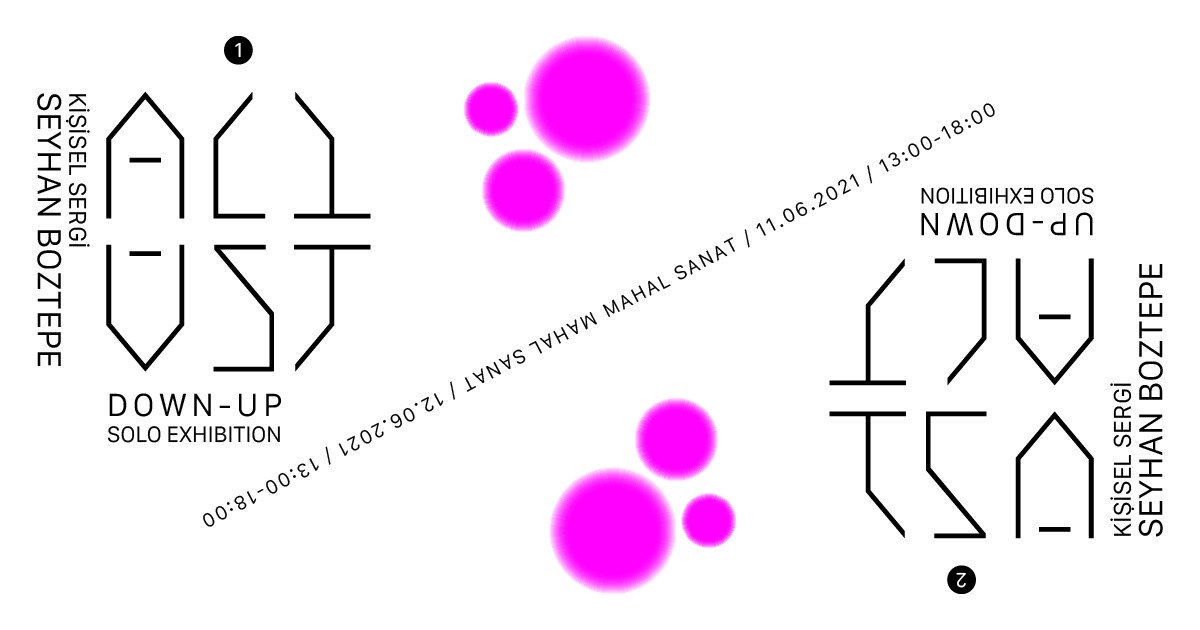 Seyhan Boztepe's solo exhibition Down-Up is at Mahal
Seyhan Boztepe, in his solo exhibition titled Down-Up, focuses on the "Point" that comes together to form a line or spot. Dealing with this design element that is dimensionless, has no width, length or depth, but has endless possibilities and potentials in both physical and digital/virtual planes; after a while, it turns into a surprising and fun adventure for the designer as well.
Seyhan Boztepe takes a closer look at "point" in this solo exhibition, he resizes it on a two-dimensional surface and explores its visual possibilities, with compositions he creates with "points" on empty surfaces of standard poster sizes that is 50X70 cm. Boztepe, a faculty member at ÇOMÜ GSF Graphic Design Department, further aims at opening a field of thinking and interpretation on academic life, career and criteria. This is also an introduction to his second solo exhibition, entitled Up-Down, where he will turn this exhibition upside down. Down-Up exhibition can be viewed at Mahal on the 11th of June Friday between 13.00 and 18.00.