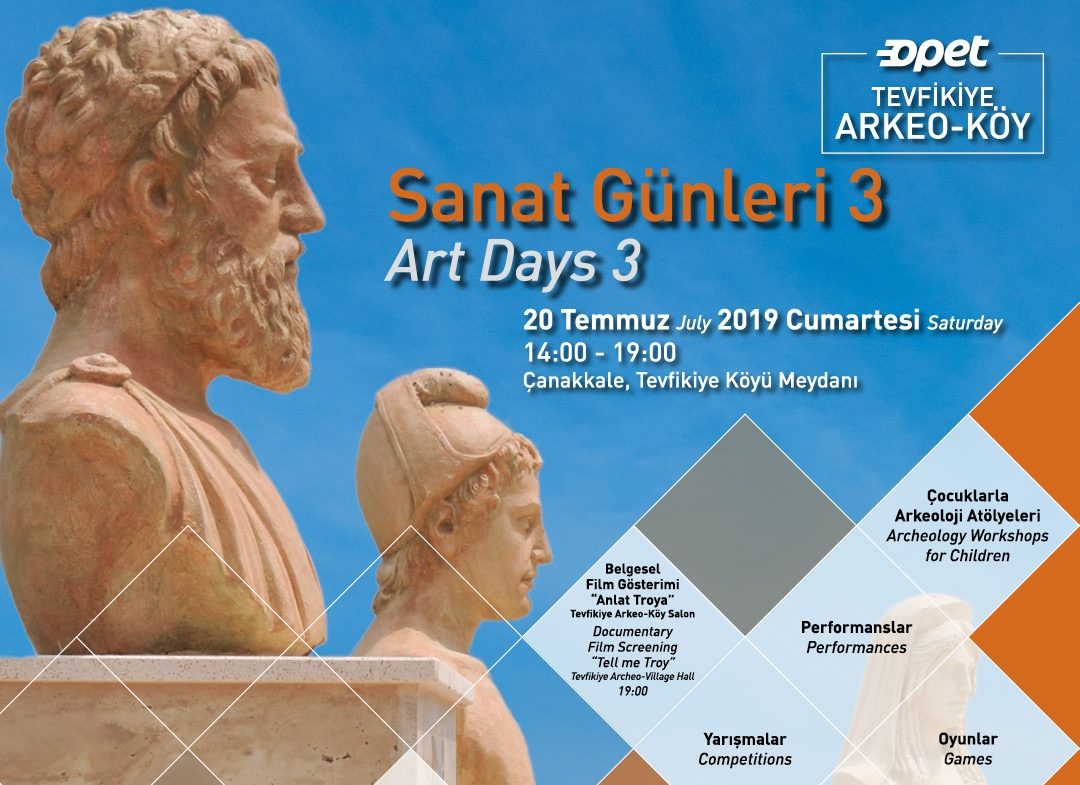 The 3rd Art Days at Tevfikiye Archeo-Village
The third Art Days cultural and art activities were held on 20 July 2019 in Tevfikiye, which was renewed and transformed into "Archeo-Village" in the scope of "2018 International Year of Troy". Art Days, hosting creative and entertaining activities, attracted great attention again. Creative activities were organized especially for children within the scope of the activity that focused on production workshops in different branches of art. The event brought together young artists and designers from Çanakkale with art lovers, and visitors had the opportunity to discover local products.
In the exhibition which was opened within the scope of the 3rd Art Days and titled "On the Edge of the Past" bring together works by Berka Kinay, Berna Tukel, Burak Topcakil, Erdal Sezer Gokce Kinay, Hakan Yeles, Hasan Avni Kocak, Helin Sude Boztepe, Orhan Mert and Zafer Geyikçi. The exhibition, which focuses on the intersection of the historical layers of Troy and the local heritage of Tevfikiye, can be visited at Tevfikiye OPET Archeo-Village Gallery until September.