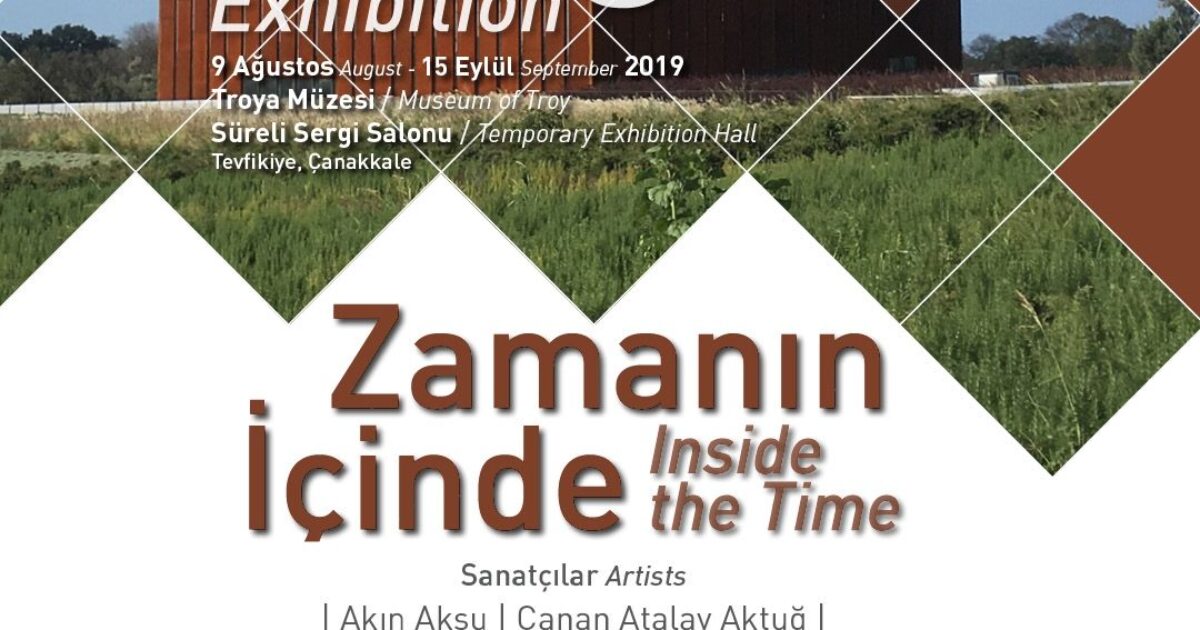 Inside the Time Exhibition at the Museum of Troy
Organized in collaboration with the Museum of Troy and the Troya Culture Association, supported by the OPET Respect for History Project, "Inside the Time" exhibition brings together the works of seven artists in the temporary exhibition hall of the Troy Museum.
Is time linear or cyclic? Is it impossible to wash twice in the same water, or is history a repetition? Archeology, like all sciences, seeks to find unchanging laws, repetitive patterns, similarities and differences by looking at the data it extracts from the ground. However, understanding the uniqueness of every moment of time in its own conditions requires a different perspective. Can we borrow this different perspective from art that seeks to capture the spirit of its time and transfer it to the future?
Akın AKSU, Canan ATALAY AKTUĞ, Elif HAVUZ, Erdal SEZER, Genco GÜLAN, Seydi Murat KOÇ and Seyhan BOZTEPE's paintings, photographs and three-dimensional productions can be visited in the temporary exhibition hall of the Museum of Troy until 15 September 2019.