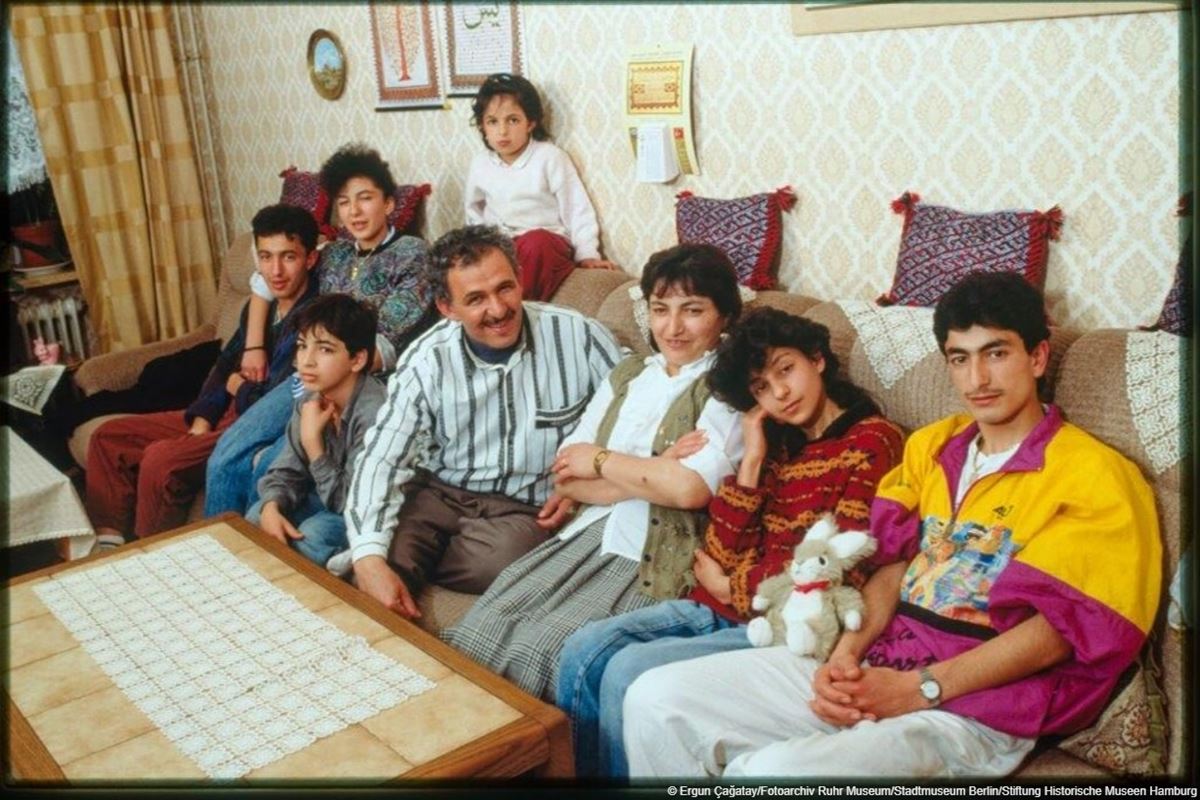 We are from here. Turkish-German Life 1990. Photographs of Ergun Çağatay
Prepared on the occasion of the 60th anniversary of the Labor Agreement signed between Bonn and Ankara, "We are from here. Turkish-German Life 1990. Photographs of Ergun Çağatay" exhibition is in Çanakkale, in collaboration with the Goethe Institute, after Istanbul, Izmir and Ankara! The exhibition, which will open on February 11 at MAHAL, will continue until March 11.
Ergun Çağatay (1937-2018), a photographer from Istanbul, documented the Turkish migration in Germany, perhaps most comprehensively, with a photo-interview series. Between March and May 1990, Çağatay visits Hamburg, Cologne, Werl, Berlin and Duisburg on a five-city tour. He photographed first and second generation "guest workers", most of whom stayed here and became German citizens, in the community, work and family environment thousands of times.
All the diversity of the Turkish-German world of life is revealed through these photographs. Çağatay includes us in the daily life of women and men of Turkish origin. We are guests with him in living rooms and mosques, factories, Turkish greengrocers and markets; We visit a steel mill and an underground coal mine.
The photographs taken in the time period between the fall of the Berlin Wall and the reunification of Germany reveal the process of Germany's transformation into a multicultural society. Thirty years after the Turkey-Germany Labor Agreement and thirty years ago, Ergun Çağatay makes an interim evaluation of the history of migration that has changed Germany significantly.
"We are from here. Turkish-German Life 1990. Ergun Çağatay Photographs" exhibition is a German-Turkish cooperation project, financed by the German Ministry of Foreign Affairs, the RAG-Foundation and the Alfried Krupp von Bohlen und Halbach-Foundation, and supported by the Minister of State Michelle Müntefering. The project is a travelling exhibition. It can be visited in three museums in Germany (Essen, Hamburg, Berlin) and in different cities in Turkey (Istanbul, Ankara, Izmir, Çanakkale) in cooperation with the Goethe-Institut. Ergun Çağatay's photo-interview series will meet international visitors in Germany and Turkey for the first time as part of this project.