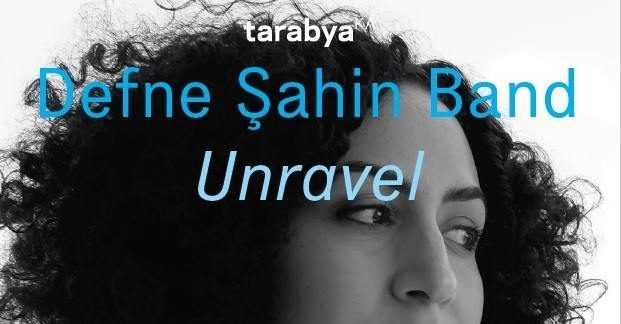 DEFNE ŞAHİN BAND CONCERT
Defne Şahin, a vocal artist and composer, has created a musical language that reflects her life mixed with different cultures in different countries. Born and grown up in Berlin, she lived in Turkey, Spain, Brazil, and has finally managed to survive in New York. Thus, jazz, bossa nova, pop and Mediterranean folk tunes became the natural dimensions of the artist's music.
Sahin has performed in many jazz clubs and festivals in Europe, Brazil, the United States and South Africa. New York Carnegie Hall, Berlin Jazz Festival and Istanbul Jazz Festival are some of them.
He has performed with world-renowned musicians such as Shai Maestro, Jay Clayton, Elias Stemeseder and Joe Sanders.
Defne Şahin, who was awarded the studio award of the Berlin Senate in 2010, was also invited as a jazz singer, composer and music group manager to Pop Camp, the popular music master class of the German Music Council in 2011, and in the same year Elsa-Neumann scholarship. In 2016, she was the guest artist at the Academy of Culture in the residence of the German Foreign Ministry in Istanbul-Tarabya.
Defne Şahin studied jazz music at the University of Fine Arts in Berlin and at the Escola Superior de Música Barcelona. She took lessons from David Friedman, Judy Niemack, Kurt Rosenwinkel, John Hollenbeck, Julia Hülsmann and Carme Canela. In 2014, he completed his master's degree in Vocal Jazz Performance at Manhattan School of Music in New York. Here he taught Theo Bleckmann, Gretchen Parlato, Phil Markowitz and Dave Liebman. During his education, Sahin received a scholarship from the DAAD, Heinrich-Böll Foundation and the Manhattan School of Music.