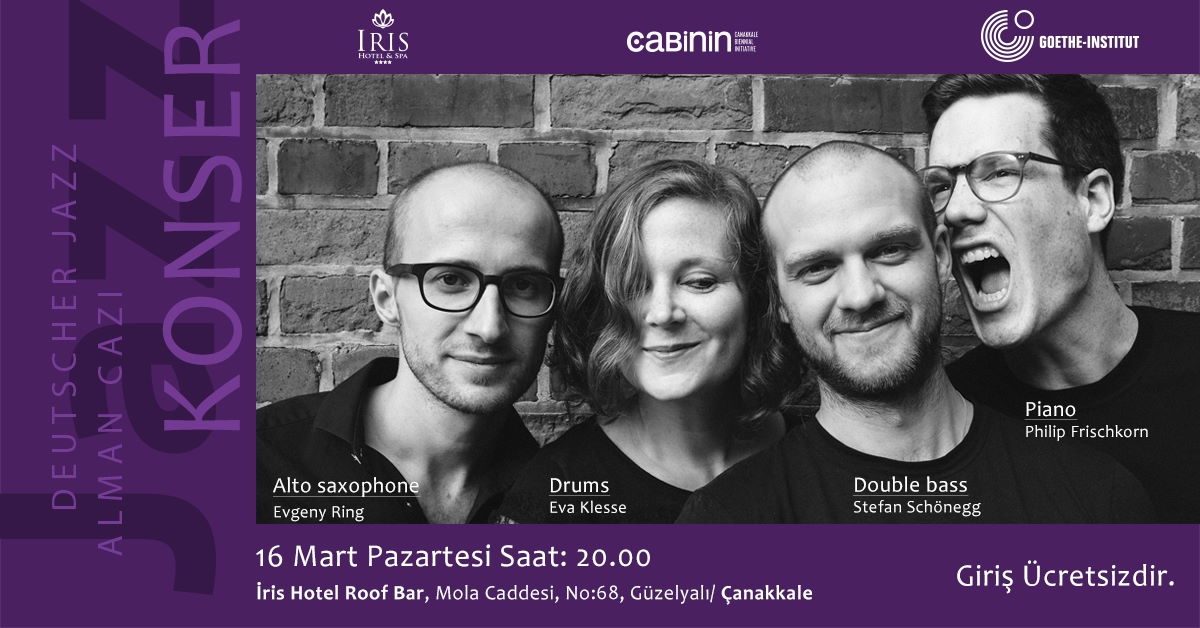 Eva Klesse Quartet Concert cancelled
One of the German contemporary jazz representatives, Eva Klesse Jazz Quartet concert dated March 16, is cancelled due to the measures to combat Covid-19 pandemic...
A female drummer as the lead of the jazz band is still an exception today. Eva Klesse studied jazz drums and music with great success at the universities of Leipzig, Weimar, Paris and New York. Two years ago she was appointed jazz percussion professor at the University of Music, Theater and Media in Leipzig. She is considered as a passionate musician and group leader. The band's compositions and virtuoso musical performance have earned Eva Klesse Quartet the Leipzig Jazz Talent Award and major awards in the "Newcomer of the Year" category, such as the ECHO Jazz.
Eva KlesseEva Klesse will be accompanied by Evgeny Ring (saxophone), Philipp Frischkorn (piano) and Stefan Schönegg (double bass) at the concert. Eva Klesse Jazz Quartet, which was planned to take the stage in İzmir Adnan Saygun Cultural Center and Istanbul Nardis Jazz Club, was planned to meet with music lovers from Çanakkale on the 16th of March 2020 at 20.00 at the Iris Hotel Roof Bar.
www.evaklesse.de
www.evaklessequartett.de
With the support of Goethe Institut