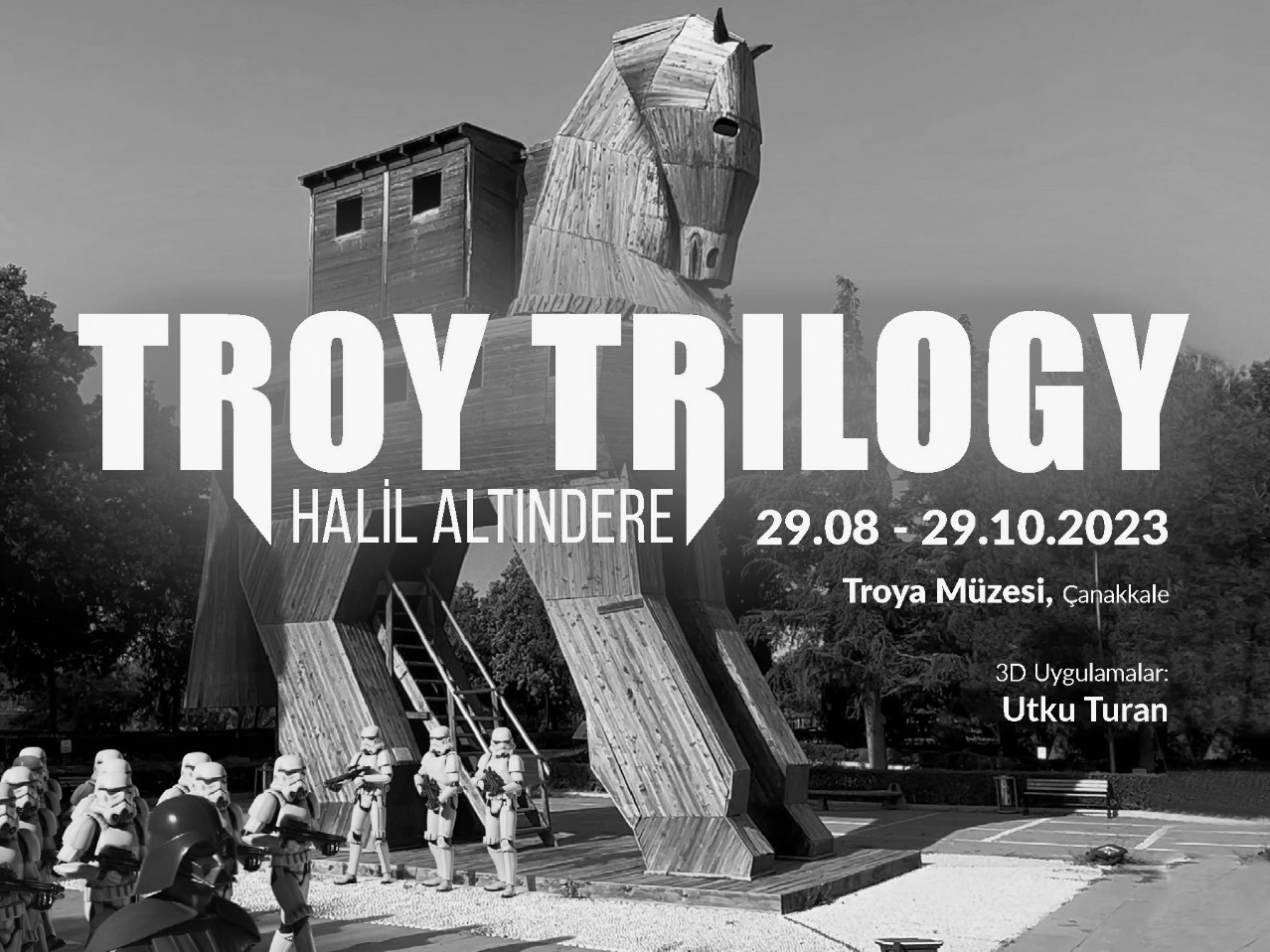 Halil Altındere's "Troy Trilogy" video series at the Museum of Troy
What would happen if the Trojan horse came to life and rode away? Would he stop by the Troy Museum if he went for a ride? Would the Imperial Soldiers meet the Trojan Horse if they travelled far enough back in time? Altındere's video trilogy, which transforms these mischievous and childish questions into surreal narratives through videos shot in the geography of Troy and realistic 3D images, will be on display at the Museum of Troy between August 29 and October 29, 2023.
Halil Altındere "Troy Video Trilogy" Exhibition was realized in collaboration with Troy Museum, Troy Excavation Presidency and Çanakkale Biennial Initiative / CABININ and with the technological support of Datassist.