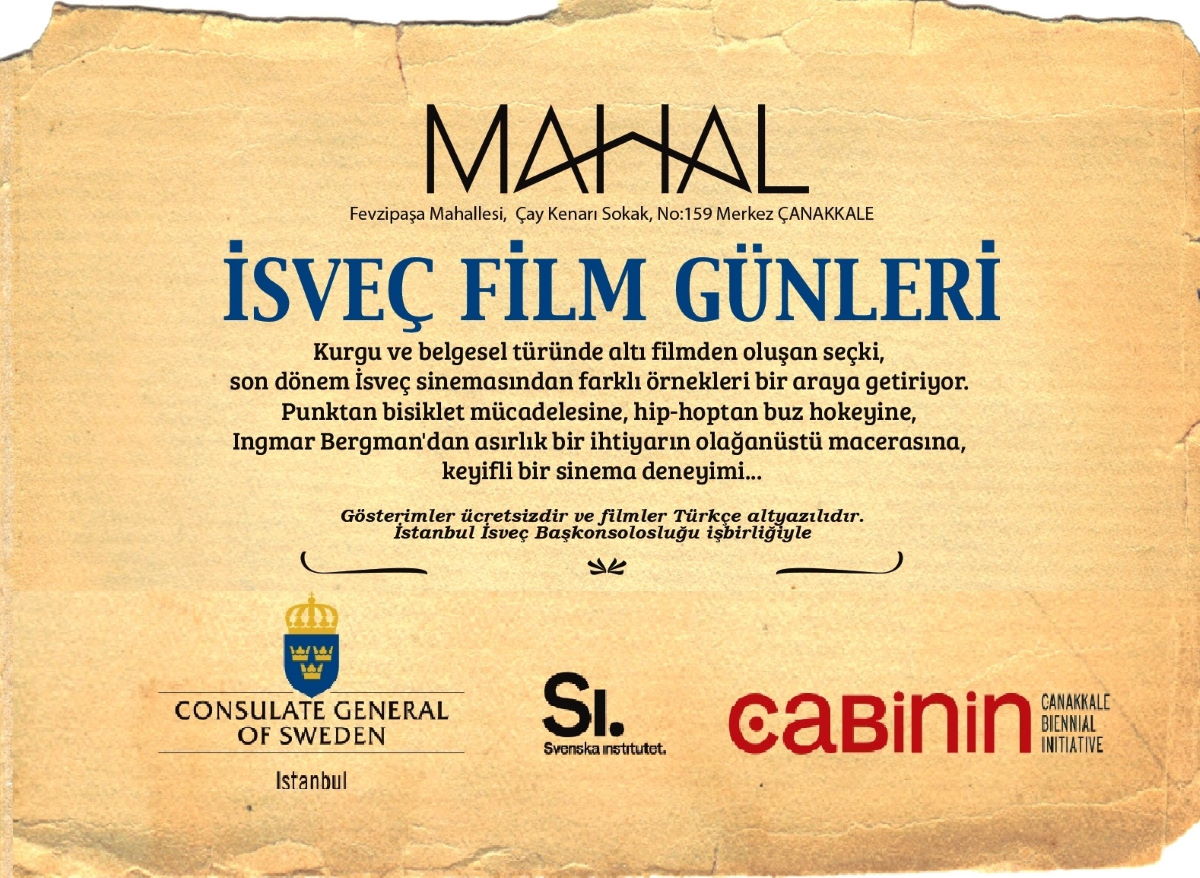 Swedish Film Days
341/5000
The selection of six films in fiction and documentary genres brought together different examples from recent Swedish cinema. From punk to cycling, hip-hop to ice hockey, from Ingmar Bergman to the extraordinary adventure of a century old man, a joyful cinema experience ...
Free and with Turkish subtitles
In cooperation with the Consulate General of Sweden in Istanbul
12 October @ 18.00
Martha & Niki
Original title: Martha & Niki Recommended age group: All ages Martha Nabwire and Niki Tsappos took 2010 part in the biggest international street dance competition, Juste Debout in Paris. It was the first time ever two women became world champions in hip hop. This film depicts Martha and Niki's love of dance, each other and about friendship put to the test. About desires, yearning and finding the right path in life. Director: Tora Mkandawire Mårtens. Screenplay: Tora Mkandawire Mårtens.
With: Martha Nabwire and Niki Tsappos.
Director of photography: Erik Vallsten, Niklas Nyberg.
Production: Tora Mkandawire Mårtens for Neo Publishing AB 2016. Colour, 92 min.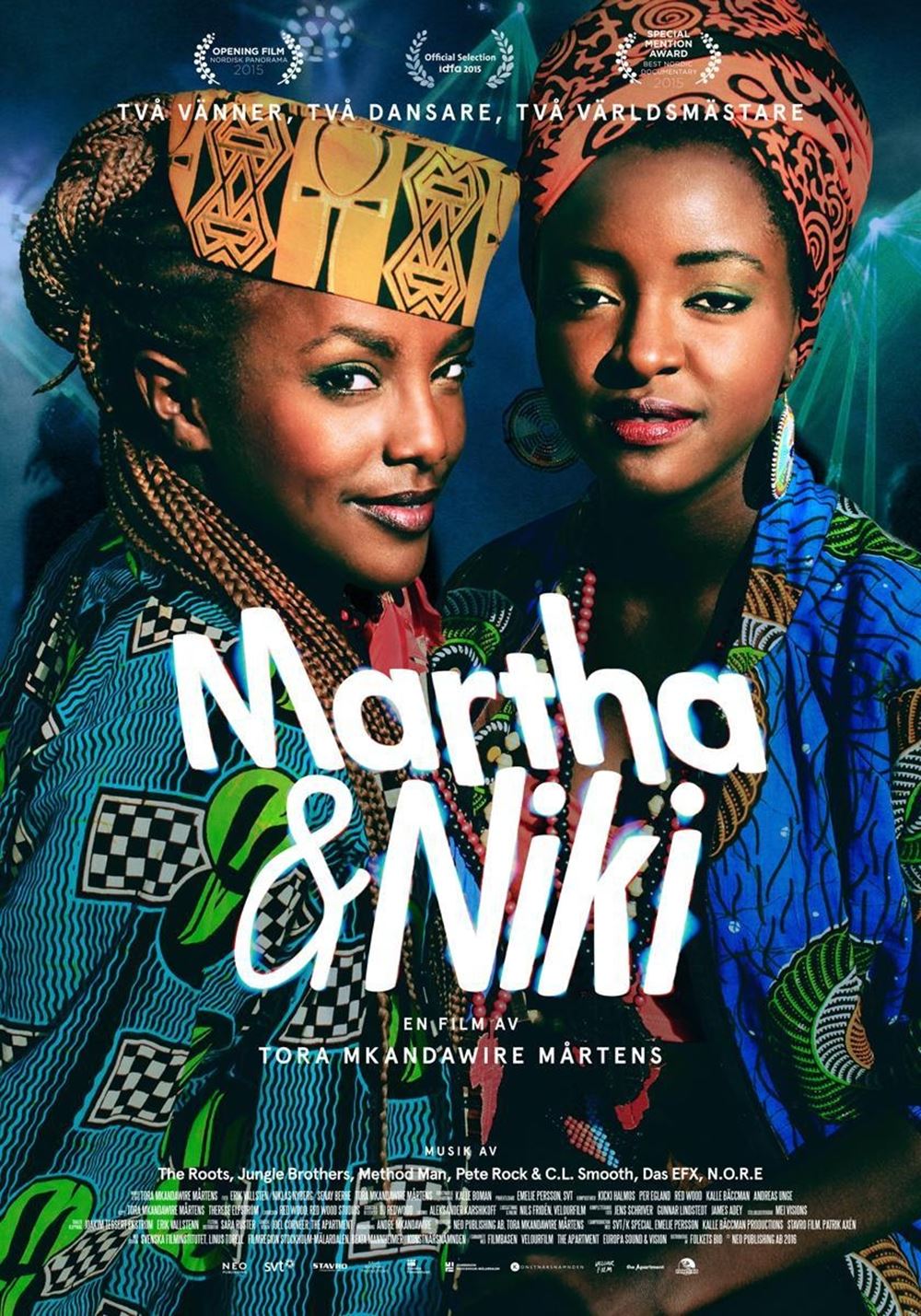 12 October @ 20.00
Nice People
Original title: Filip & Fredrik presenterar Trevligt folk A group of young men who fled the war in Somalia have ended up in a rural town in Sweden where integration is tough. Something needs to be done. Local entrepreneur Patrik Andersson gets an idea, why not use sport as a bridge to get people closer to each other? The goal: to create the first ever Somali national team in bandy and make it to the World Championship in Siberia. This is a story about racism and fear, but it's also about bravery and doing something that hasn't been done before.
Director: Karin af Klintberg, Anders Helgeson
Script: Filip Hammar, Fredrik Wikingsson, Karin af Klintberg, Anders Helgeson .
With: Filip Hammar, Fredrik Wikingsson, Ahmed Hussein Abdihakiin, Mohamed Abdisalam Hassan Warsame Abdullahi Osman Salad Ahmed, "Caydiide" etc..
Director of photography: Simon Rudholm, Erik Persson, Erik Vallsten.
Production: Lars Beckung for Thelma/Louise Produktion AB, Mexiko Media 2015. Colour, 96 min.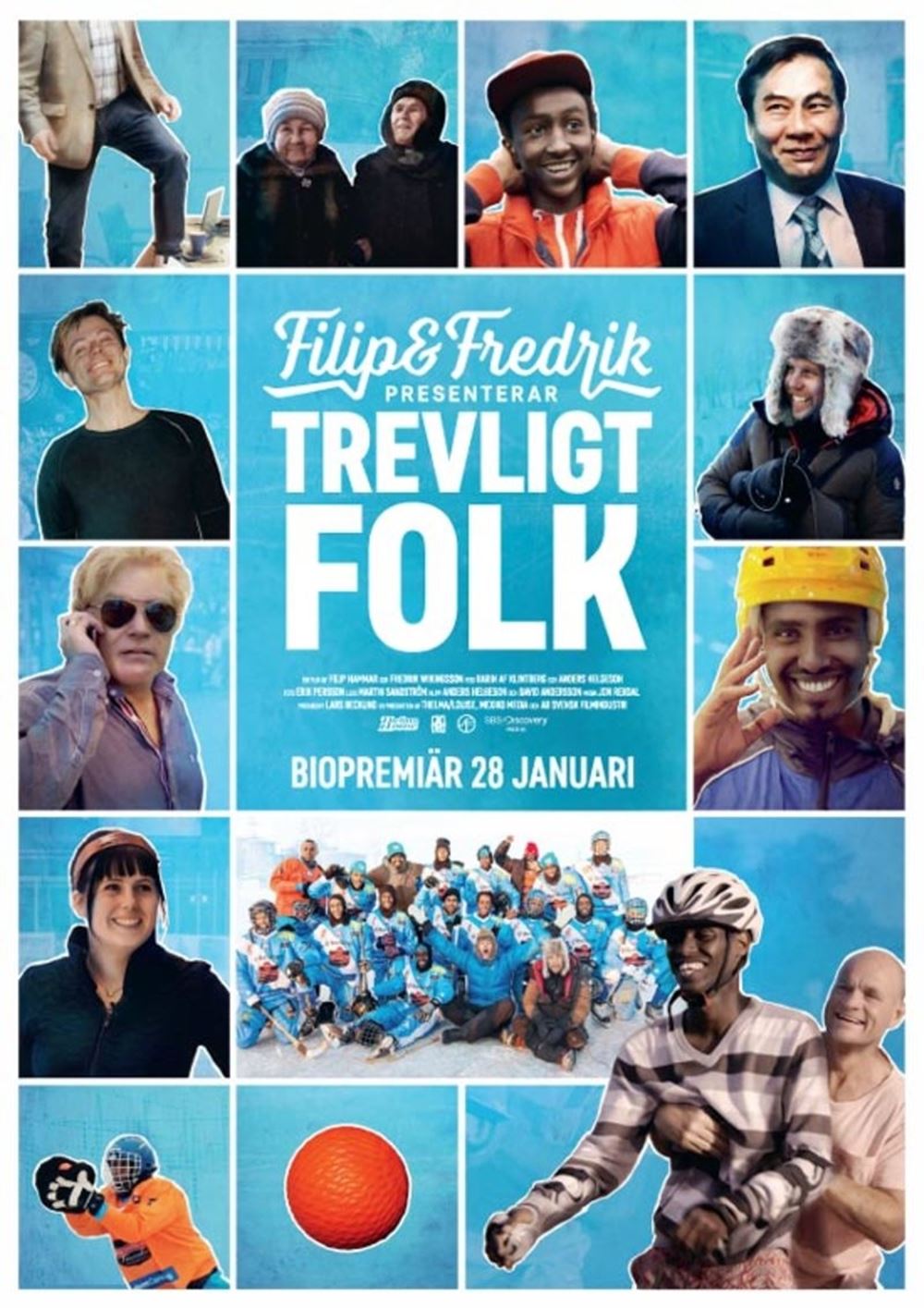 13 October @ 18.00
Bikes vs Cars
Original title: Bikes vs Cars
The bicycle, an amazing tool for change. Activists and cities all over the world are moving towards a new system. But will the economic powers allow it? Climate change and never-ending gridlocks frustrate people more than ever. Instead of whining, people in cities around the world take on the bicycle as a Do It Yourself solution. Road rage and poor city planning creates daily death amongst the bicyclists. And now they demand safe lanes.
Director: Fredrik Gertten. Script: Fredrik Gertten.
With: Aline Cavalcante, Dan Koeppel, Raquel Rolnik, Ivan Naurholm, Nicolas Habib, Don Ward, Gil Peñalosa, etc.
Director of photography: Kiki Allegier, Janice D'Avila.
Production: Margarete Jangård, Elin Kamlert for WG Film AB, Malmö 2015. Colour, 92 min.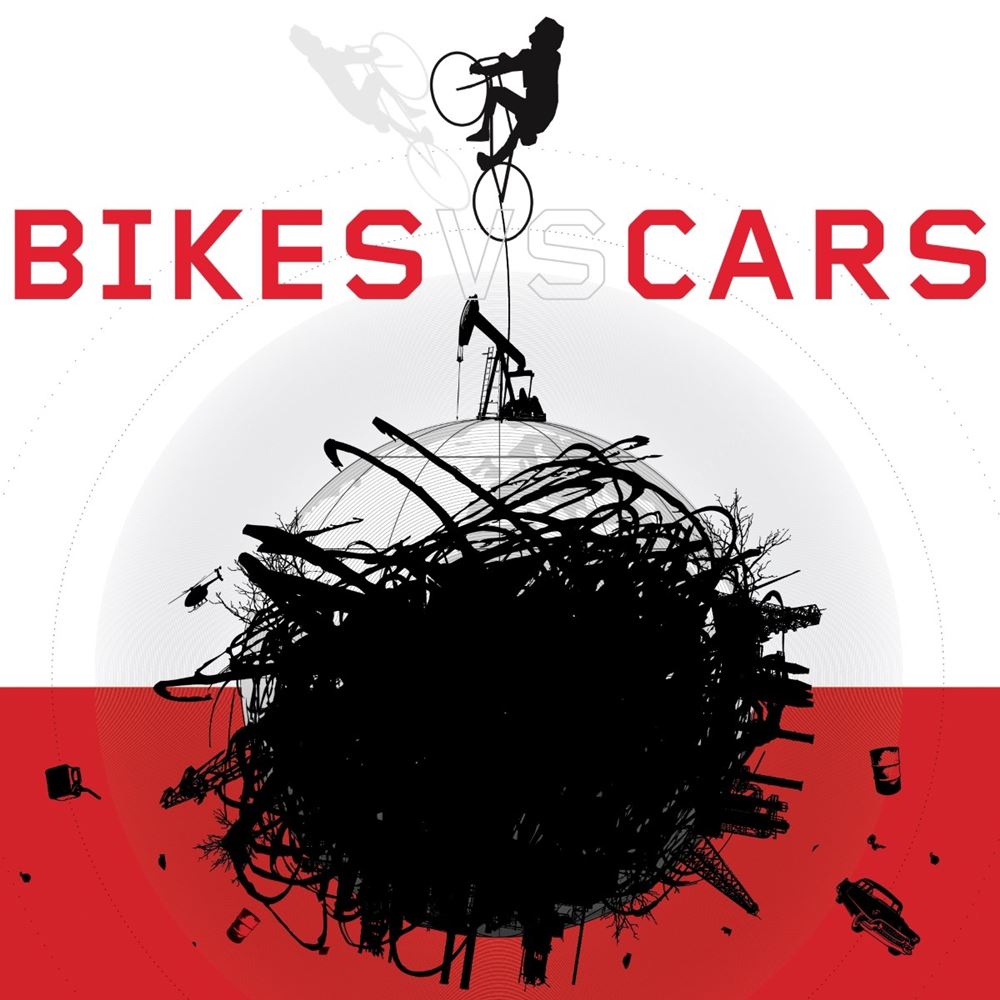 13 October @ 20.00
We Are The Best!
Original title: Vi är bäst!
Stockholm 1982. A film about Bobo, Klara and Hedvig. Three 13-year old girls who roam the streets. Who are brave and tough and strong and weak and confused and weird. Who have to take care of themselves way too early. Who heat fish fingers in the toaster when mom is at the pub. Who start a punk band without any instruments, even though everybody says that punk is dead.
Director: Lukas Moodysson. Script: Lukas Moodysson.
With: Mira Barkhammar, Mira Grosin, Liv LeMoyne, Johan Liljemark, Mattias Wiberg, Jonatan Salomonsson, Alvin Strollo, Charles Falk.
Director of photography: Ulf Brantås.
Production: Lars Jönsson for Memfis Film 2013. Colour, 102 min.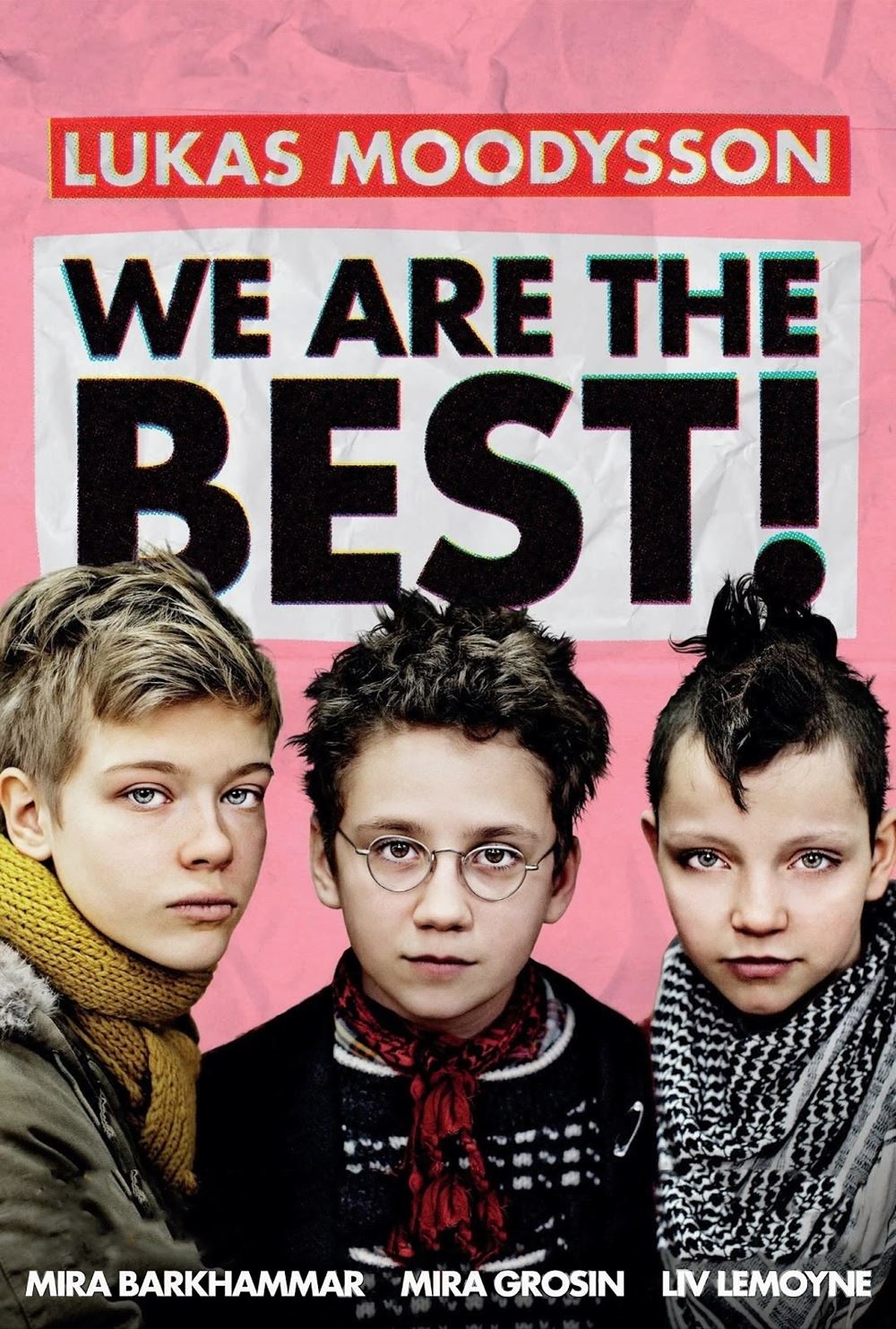 14 October @ 18.00
Trespassing Bergman
Original title: Trespassing Bergman (Bergmans Video)
Ingmar Bergman's home on Fårö island occupies something of a mythical status among filmmakers. Some call it Mecca, others are intimidated by the long, narrow house at Hammars, near the Persona beach. In Trespassing Bergman, some of the world's leading directors and actors, several on site
at the house, talk about their relationship with the demon director and his films.
Director: Jane Magnusson, Hynek Pallas. Script: Jane Magnusson, Hynek Pallas.
With: Claire Denis, Daniél Espinosa, Tomas Alfredson, Michael Haneke, Martin Scorsese, John Landis, Alejandro González Iñárritu, Ang Lee.
Director of photography: Jonas Rudström.
Production: Fatima Varhos, Linda Costigan for Gädda Five AB 2013. Colour, 107 min.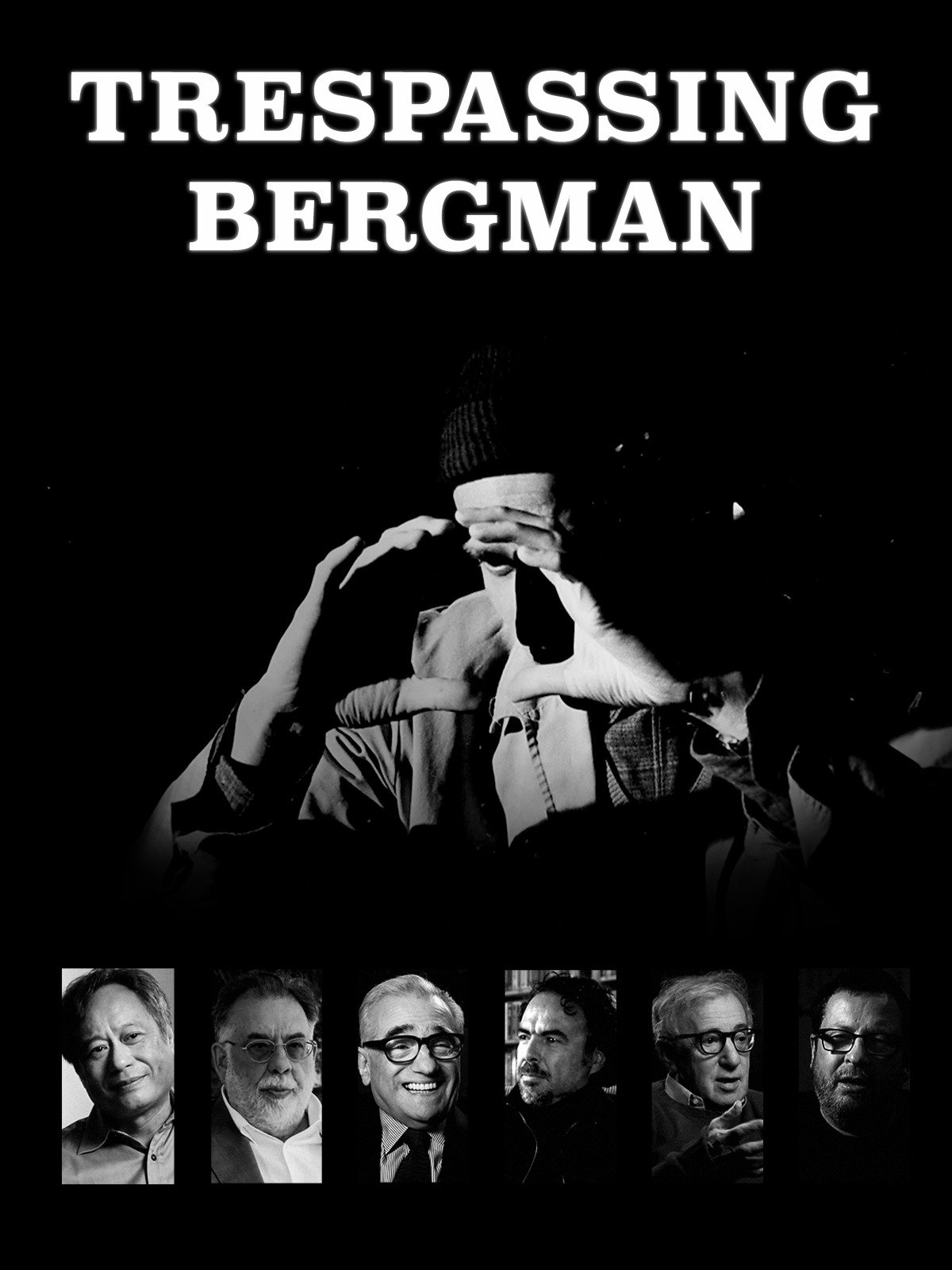 14 October @ 20.00
The 100-Year-Old Man Who Climbed Out of the Window...
Original title: Hundraåringen som klev ut genom fönstret och försvann
Hundred year-old Allan Karlsson climbs out of the window and disappears.
He embarks on an unexpected journey involving several murders and a
suitcase full of cash. Soon he has turned the whole nation on its head. He
does have some experience in these matters since he has previously done
the same thing with the entire world.
Director: Felix Herngren. Script: Felix Herngren, Hans Ingemansson.
With: Robert Gustafsson, Mia Skäringer, Iwar Wiklander, David Wiberg, Jens
Hultén, Ralph Carlsson, David Shackelton, Georg Nikoloff. Director of
photography: Göran Hallberg. Production: Henrik Jansson-Schweizer
for Nice Flxpictures AB 2013. Colour, 104 min.