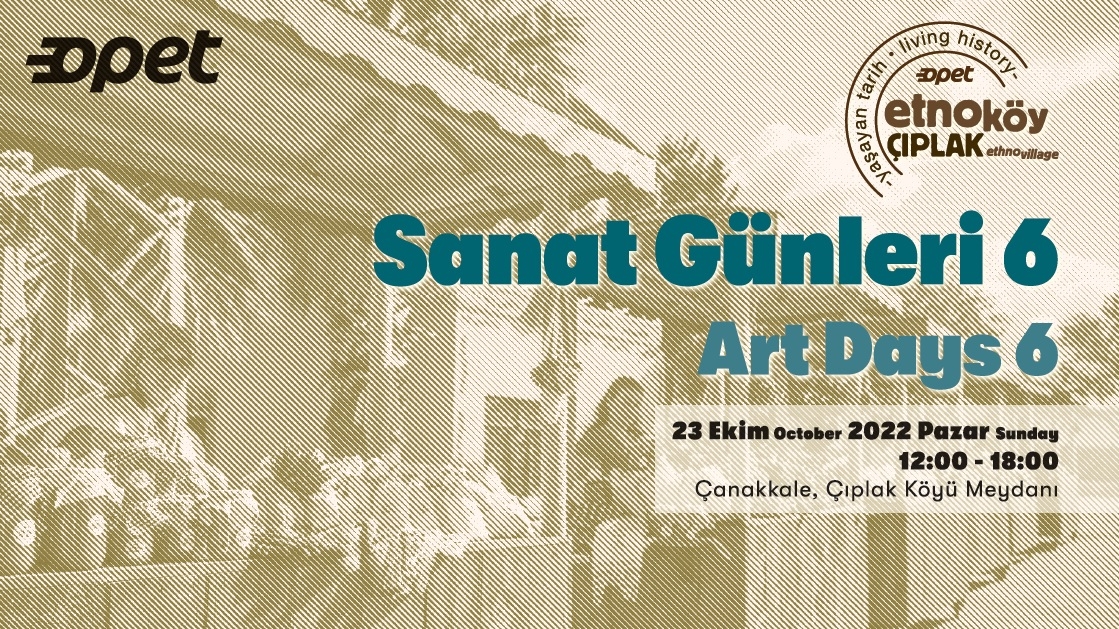 OPET Troy Art Days 6, Çıplak Ethno-Village
Organized by the Çanakkale Biennial Initiative CABININ since 2018, when the "Respect for History Project" moved to the Troas region of Çanakkale, the Troy Art Days have brought hundreds of artists, designers and cultural figures together with the "Last Troyans" and built a cultural bridge between the city center of Çanakkale and the villages. Inspired by the history of Tevfikiye Village, located in the Troy National Park, which is intertwined with archaeology, and the richness of the local cultural heritage of the Troy region in Çıplak Village, the renovation offers an important infrastructure for art and culture. Celebrating the physical and social transformation of the villages, the Art Days bring Troy together with today through the living culture of the people of the region.
As part of the 8th Çanakkale Biennial, the Art Days organized on October 23rd in Çıplak Ethno-Village provided visitors with different experiences with thematic content designed with the vision of working together, producing and sharing and multiplying our cultural heritage.
During the Art Days held at Çıplak Ethno-Village on October 23rd, workshops and events were accompanied by stands promoting local products and productions reflecting the rural heritage of the region. Ethno-Köy branded products prepared by the women of Çıplak Cillage with ancestral seeds and various agricultural materials obtained from the fertile soils of the region were presented in the village bazaar. During the talk organized as part of the Art Days, village headman Ufuk Göçoğlu gave information about these products and shared with the participants the local production-oriented projects of Çıplak Village for the future.