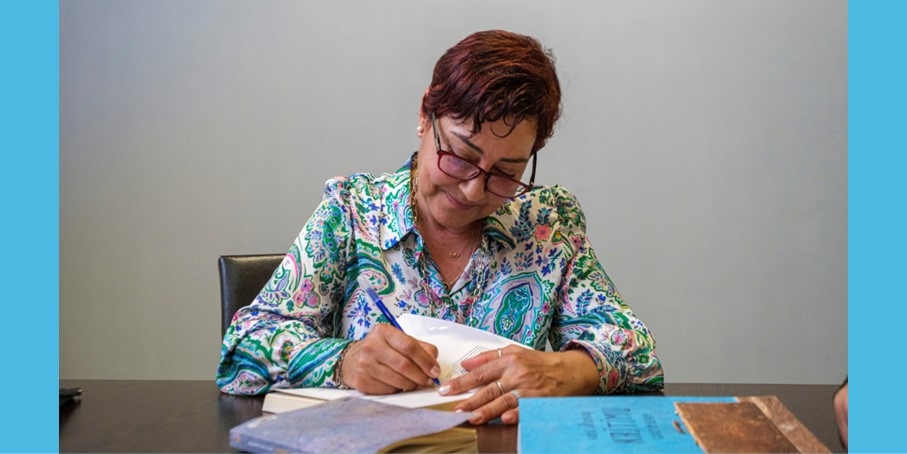 With Sabâ Altınsay on her Literary Adventure
Born in Çanakkale, Saba Altınsay, the author of the novels "Kritimu - Girit'im Benim" (2004), "I Have No Crime" (2011), "Fail-i Malûm" (2022), met with her readers at MAHAL on the occasion of the publication of her new novel.
Altınsay as a third generation representative of population exchange between Turkey and Greece, presented us an original Population Exchange novel, which turns the island of Crete into the protagonist of the novel, in his first novel, Krimitu, in which she seeks answers to the questions of "if the land in which a person is born and the land in which he will be buried will not be the same land, what remains is life, while he dies"...
Her second novel, "I Have No Crime", masterfully handled the gloomy atmosphere of the Second World War, and this time took its readers to Çanakkale of the middle of the century.
In his latest novel, "Fail-i Malum," she questions the concepts of justice and crime, while addressing the more familiar atmosphere of the 1990s and 2000s.