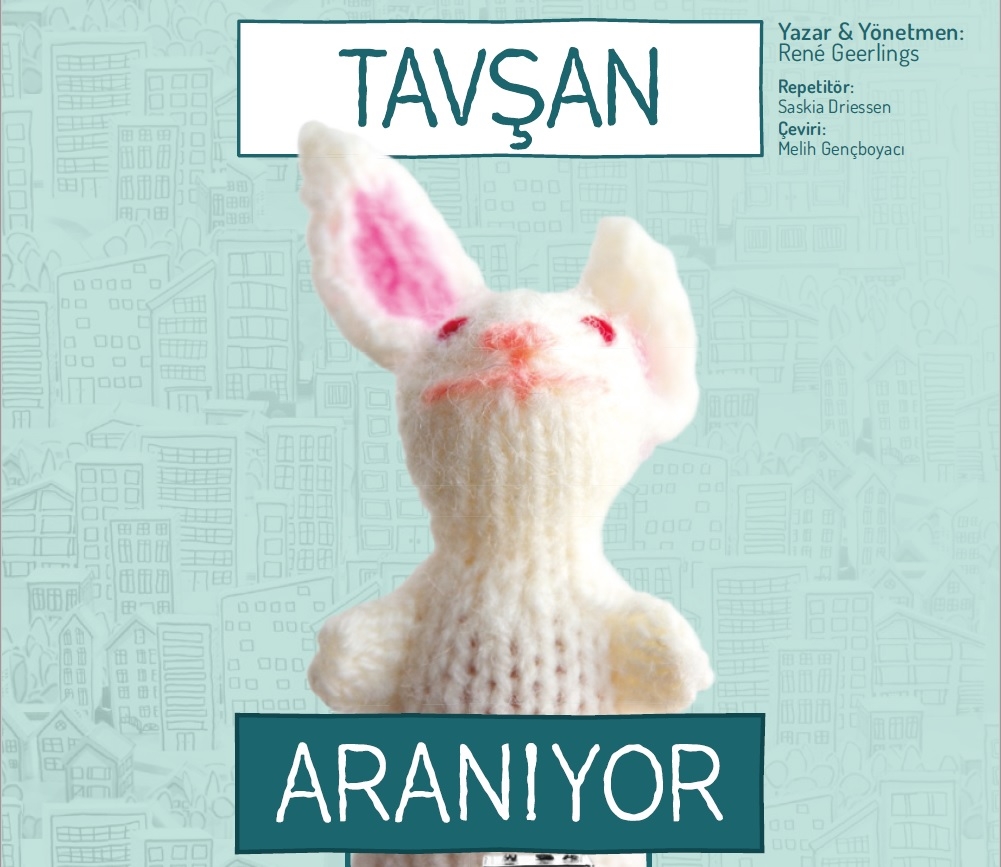 "Rabbit Wanted" Interactive Children's Theater at Çanakkale
"Rabbit: Wanted" child's play, that has been staged in more than 400 European cities and mainly in London and Edinburgh, is staged in Turkey as a Turkey & Netherlands joint project, in the framework of Atta Festival and Bontehond.
The play and the accompanying Creative Reading Workshop met with children in ÇABAÇAM in collaboration with CABININ.
In the play, 3 police detectives are looking for a naughty bunny who has escaped from prison. Rabbits move according to their heads, as you may have noticed. Without permission, they dig all the way in front of them, eat the carrots they find without looking at who they are, dirty on the street and never listen to what is said, even though their ears are huge. To find the rabbit, the detectives set out and search every corner of the miniature city. This game, where everything slowly becomes rabbit in the city, is both very active and very fun.
Creative Reading Workshop with Çiğdem Odabaşı
In the workshop, the narrative of the events in children's daily life is carried out with games and improvisations, while the background events are explored by deepening the creative thinking techniques. With the help of music, visual and text reading, the students develop experiences about how excited an ordinary day can be with our imagination, while the next ordinary days of the characters are designed with music and drama.