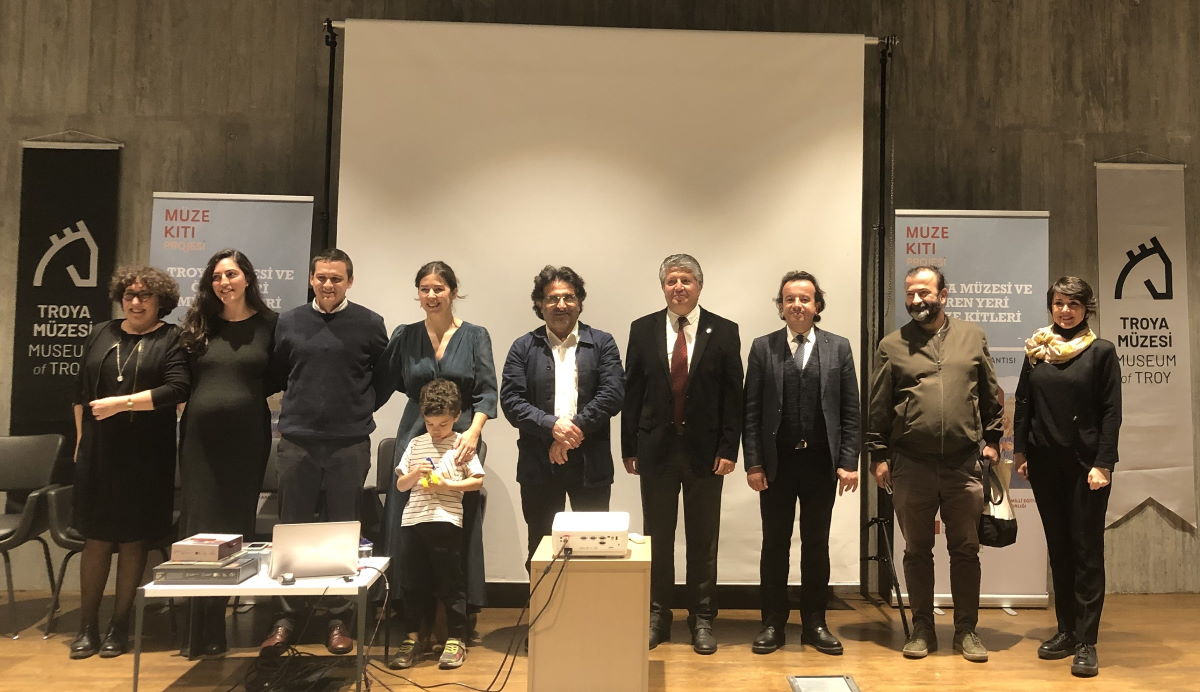 The Visitor's Kit for the Museum and Archaeological Site of Troy is launched!
The Troy Visitor's Kit, a first within the scope of the Museum Kit Project, was introduced with the launch event held at the Troy Museum on October 22!
Troy Museum and Archaeological Site Kits, realized by Komet Culture and Art Projects with the support of the Ministry of Culture and Tourism, the contributions of the Troy Museum and the Troy Excavations, and the cooperation of the Ministry of National Education and the Troy Cultural Association, aims to reach visitors of all ages on the 150th year of Troy excavations.
Education kits of the Museum Kit Project have reached tens of thousands of teachers and students since 2019. With the support of the Ministry of National Education, it was opened to the access of all teachers and students in Turkey's 81 provinces through the Education Informatics Network (EBA). Within the scope of the Troy Museum Kits Project, 200 more teachers who receive face-to-face training will start using the museum kits with their students. After the distance education setup, the training and content will be available to all teachers in digital format.
The Museum Kit Project breaks new ground with the Troy Museum (2021), following the kits prepared for Topkapı Palace (2019), Pera Museum (2020), Anatolian Civilizations Museum (2021), Şanlıurfa Archeology Museum and Göbeklitepe (2021). In addition to the training kit for teachers and students, for the first time in this project, a visitor's kit prepared in Turkish and English is also offered to users.
This kit, which will take visitors on a journey through time in Troy's 5000-year history, has been prepared to offer a unique experience to the enthusiast with information and artefact cards designed for a customizable experience, different route options, games, activities and sketches. It is planned that museums and cultural heritage sites in different cities will participate in the project every year.