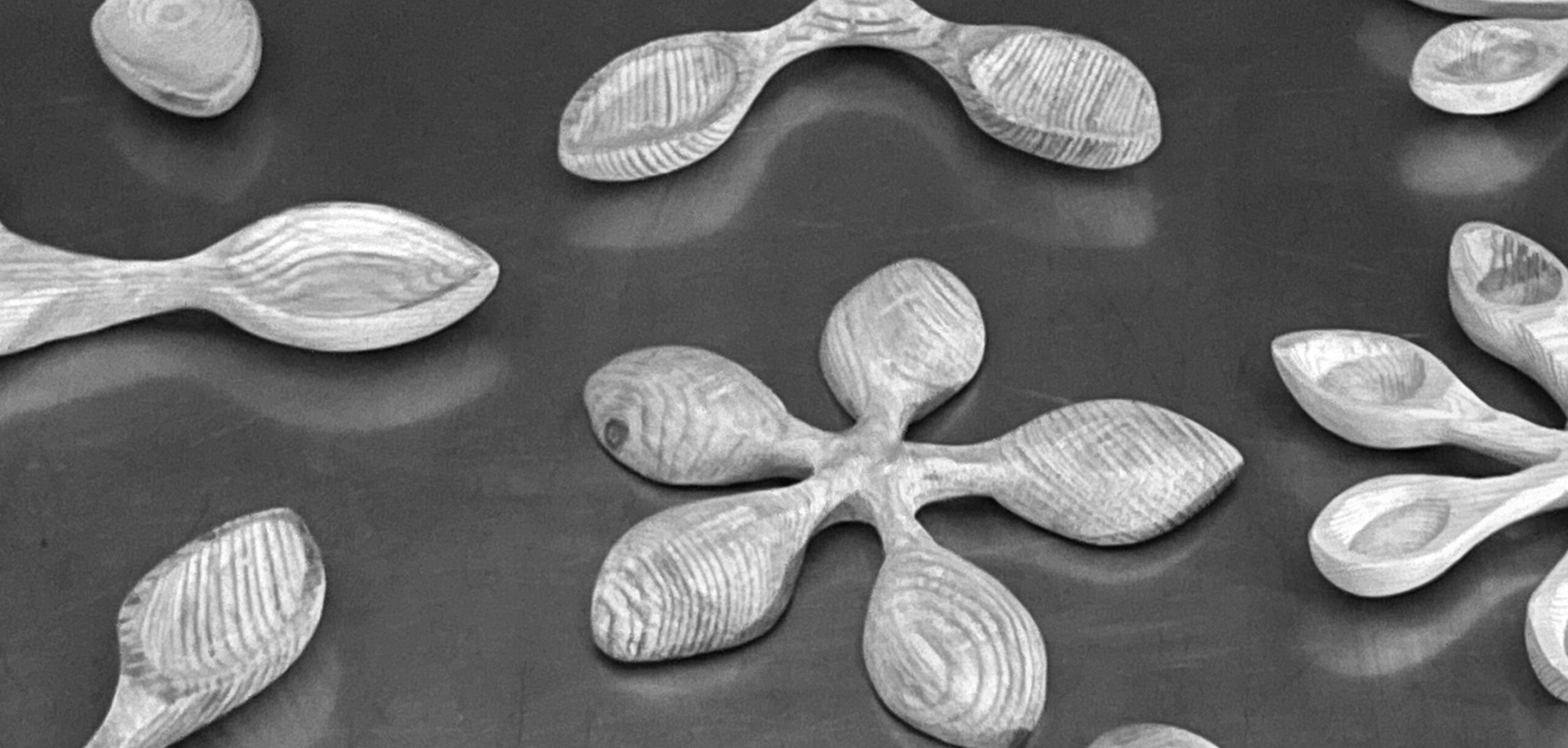 Yağmur Uyanık - Tempo Primo
Tempo Primo is a 6-channel sound installation that explores the relationship between space and aural culture through musical units of measure and their standardisation processes. The work focusses on the uneven rhythms in music and the wooden spoon used in their performance. It deals with the meaning of these rhythms, which have been displaced by migration in the Western Mediterranean geography, in auditory culture, the change this meaning has undergone over time and the reflection of this change in sound and form on the axis of plurality. The work consists of spoons with 3, 5 and 7 heads and a spatial sound composition where 3/8, 5/8 and 7/8 rhythms played with them come together. Alternating between 6 speakers, the rhythmic pieces invite the viewer to wander through the aural space they create.
Tempo Primo, realized by Yağmur Uyanık under the mentorship of Tolga Tüzün and with the financial contribution of CultureCIVIC: Culture and Arts Support Programme, a European Union project, will be at StudioMAHAL between 2-23 June.
---
Yağmur Uyanık is an artist interested in exploring the relationship between people and the world, the formation of cultural systems, their meanings and spatial contexts, and different ways of understanding time. Born in 1992 in Antalya, she received her BA in Architecture from Istanbul Bilgi University in 2014 and her MA in Art and Technology from the San Francisco Art Institute, where she was a Fulbright Scholar in 2017.
In her practice, Uyanık explores the changing position of objects and tools, hybridity in cultures and transformations in knowledge production systems. Through various investigations into materials and production, she creates multimedia installations that focus on notions of identity, authenticity and representation. Her work often utilises sculpture, video and sound media, often contemporary technologies, and thought experiments that explore the relationship between technology and the history of knowledge production.